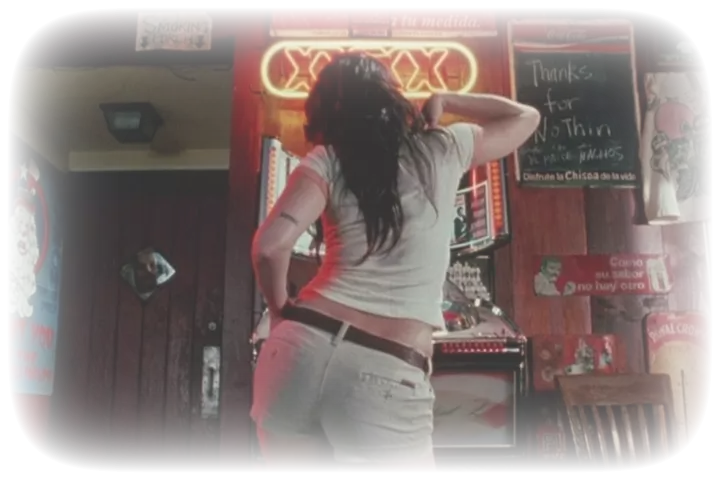 Death Proof
Grindhouse is a two-part film by the pioneering directors Quentin Tarantino and Robert Rodriguez. First out on the big screen was Death Proof, directed by Quentin Tarantino.
For Austin's hottest DJ, Jungle Julia, dusk is the only true time. Made to hang out with Shanna and Arlene, her best friends. They are three foxy girls, on their way through the night, at Guero's - and Texas Chili Parlor.
But not all attention is good attention. The girls' movements are under observation. Stuntman Mike, a scarred bastard, ravaged by the weather, has full control of his whereabouts. Sitting behind the wheel of a monster of a car. While the three start consuming the evening drink, Mike gets ready with his weapon. Motor noise from his humming death machine is already audible, just steps outside.
The film is not playable outside of Norway
| | |
| --- | --- |
| Category: | Feature Film |
| Genre: | Action |
| Actors: | Kurt Russell, Zoe Bell, Rosario Dawson, Vanessa Ferlito, Sydney Tamiia Poitier, Tracie Thoms, Rose McGowan, Jordan Ladd, Mary Elizabeth Winstead, Quentin Tarantino, Marcy Harriell, Eli Roth, Omar Doom |
| Director: | Quentin Tarantino |
| Producer: | Quentin Tarantino, Elizabeth Avellan, Robert Rodriguez, Erica Steinberg |
| Script: | Quentin Tarantino |
| Country: | USA |
| Language: | English |