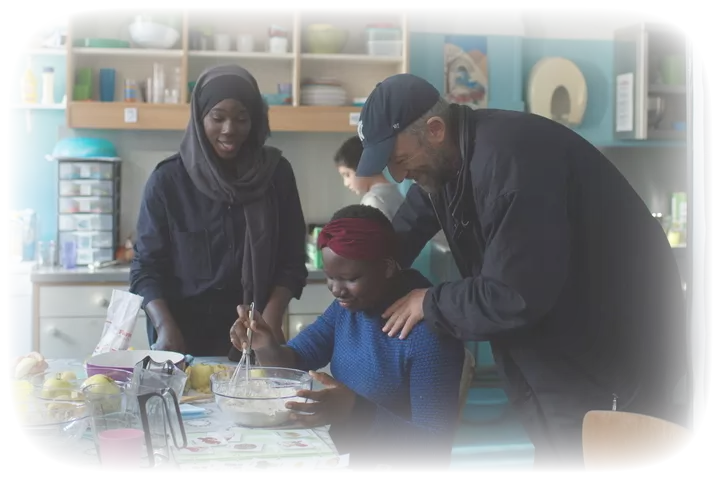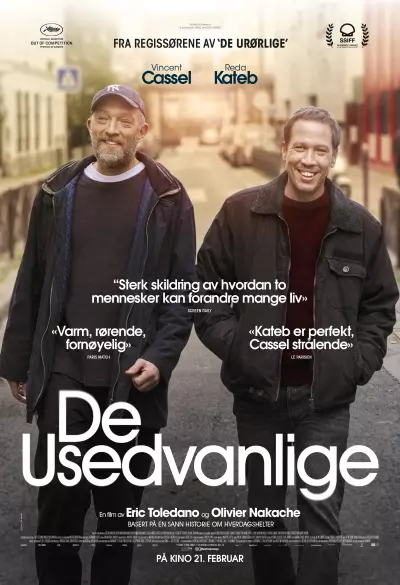 The Specials
A true story of friendship that makes a difference, from the creators of The Intouchables.
Bruno (Vincent Cassel) takes care of young people with a particularly serious autistic diagnosis, Malik (Reda Kateb) integrates young people from harsh neighborhoods. They are driven by equal parts of idealism and ingenuity, and when they try out the idea of ??letting Malik's youth take care of the autistic in Bruno's care, new worlds open up for them all.
The work of the two friends is necessary because no other institutions seem to be able to handle them, but they operate outside French law. So when Bruno and Malik are met by inspectors in the social sector, their struggle to give young people dignity and meaning is threatened.
Several of the autistic young people in the film have been diagnosed in real life, and the challenges they face, such as taking public transport or interacting with animals, are based on real circumstances.
The Specials had the honor of concluding the Cannes Film Festival 2019 and also won the Audience Award at the San Sebastián Film Festival.
The film is not playable outside of Norway