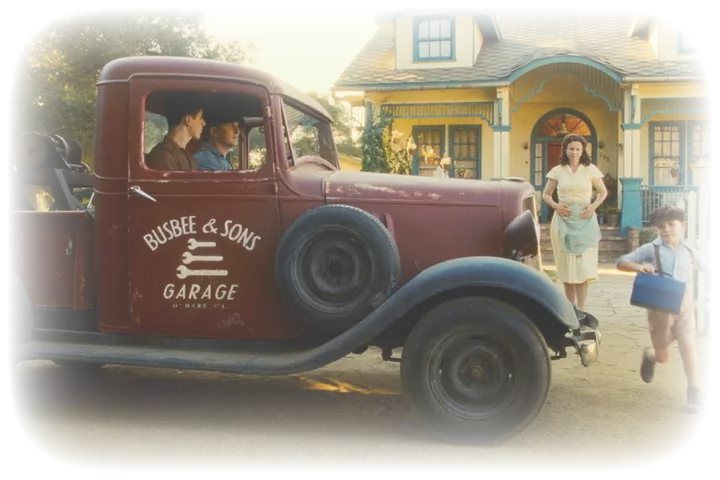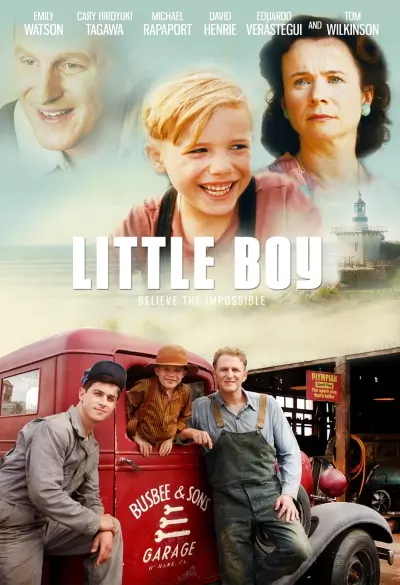 Little Boy
An imaginative and determined 7-year-old boy believes he has the power to bring his father home safe from World War II in Little Boy, an extraordinary tale of hope, fortitude and the will to believe in the impossible.
Pepper Flint Busbee, nicknamed Little Boy, is ridiculed and bullied by the other kids in his small town because of his diminutive size. It doesn't bother him though, because he and his father James live a life of epic adventures—at least in their imaginations.
But when James is sent into real-life combat during World War II, Little Boy is lost without his best friend and willing to do whatever it takes to change the course of history and bring his father home. Inspired by a sermon about the power of faith at his local church, Little Boy asks Father Oliver for guidance and the kindly priest gives him a list of tasks that will demonstrate his resolve. The hardest item on the list is also the most important. He has to befriend Hashimoto, an elderly Japanese man who is the living embodiment of his father's enemies and a lightning rod for resentment among the locals grieving the attack on Pearl Harbor.
An emotional and uplifting adventure for the entire family, Little Boy is a celebration of the indescribable love between a father and a son, and the transformative power of faith.
The film is not playable outside of Norway

181299