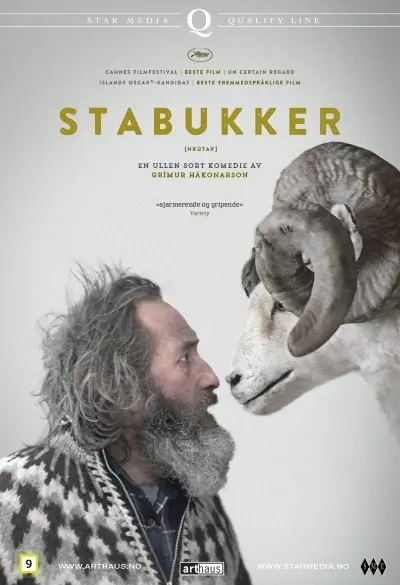 Rams
The brothers Gummi and Kiddi live in a remote valley in Iceland. They are both sheep farmers and very proud of their wonderful animals that the family has bred over generations. They haven't talked for 40 years, but communicates through the farm dog running between them with short messages. One day, Gummi discovers that one of Kiddi's sheep is sick and the whole herd is in danger. Now the brothers have to put aside their old friendship to save their boyfriend.
Rams is a mournful movie full of warmth and melancholy, joke and seriousness, and with great love for all the villagers in the countryside.
Rams was Iceland's Oscar candidate and has already won a number of awards, including best film in Un Certain Regard at the Cannes Film Festival.
The film is not playable outside of Norway