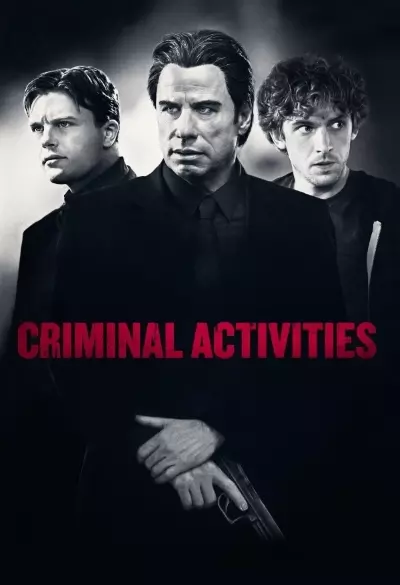 Criminal Activities
Four friends stumble upon a deal that is too good to refuse, but when the investment goes bad, they find that part of their funding comes from a notoriously ruthless criminal boss ... and the debt is repaid.
To cancel the life-threatening debt, they have to kidnap a family member of a rival. The task may cost them their lives, but it will be too late to turn around.
John Travolta (Pulp Fiction), Michael Pitt (Boardwalk Empire) and Dan Stevens (Downton Abbey) star in this action-packed thriller about insider trading, the mafia and a relentless pursuit of revenge.
The film is not playable outside of Norway
| | |
| --- | --- |
| Category: | Feature Film |
| Genre: | Thriller |
| Actors: | Michael Pitt, Dan Stevens, Christopher Abbott, Rob Brown, Edi Gathegi, Jackie Earle Haley, John Travolta, Morgan Wolk, Travis Aaron Wade, Alan B. Jones, Chris Haley, Christopher Jay Gresham |
| Director: | Jackie Earle Haley |
| Producer: | Wayne Rice, Howard Burd, Micah Sparks |
| Photo: | Seamus Tierney |
| Music: | Keefus Ciancia |
| Script: | Robert Lowell |
| Country: | USA |
| Language: | English |

180575