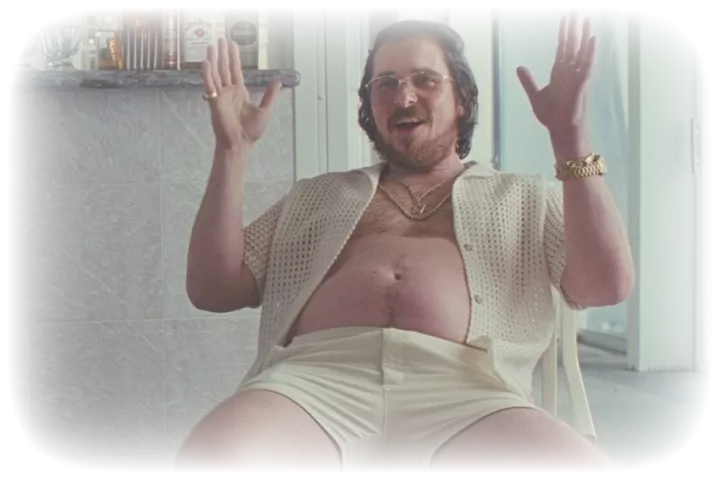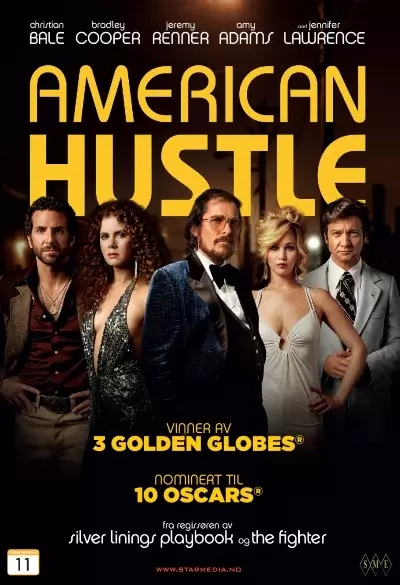 American Hustle
Brilliant scammer Irving Rosenfeld and his beautiful and cunning partner Sydney Prosser feed on giving people fake loans. The couple lives in the throes of stolen money and love.
Happiness cannot last and one day the FBI knocks on the door and reveals the whole operation. The pair is being pressured by wild and successful FBI agent Richie DiMaso to work with the agency. DiMaso forces them into Jersey's underworld with bribes and mafia. A passionate mayor gets caught between the FBI and the scammers while Irving's unpredictable wife Rosalyn can suddenly become the one to make the whole house of cards rage.
Nominated for 10 Oscars! Winner of 3 Golden Globes!
The film is not playable outside of Norway
| | |
| --- | --- |
| Category: | Feature Film |
| Genre: | Drama, thriller |
| Actors: | Amy Adams, Bradley Cooper, Christian Bale, Jack Huston, Jennifer Lawrence, Jeremy Renner, Robert De Niro |
| Director: | David O. Russell |
| Producer: | Megan Ellison, Jonathan Gordon, Charles Roven, Richard Suckle |
| Photo: | Linus Sandgren |
| Music: | Danny Elfman |
| Script: | Eric Warren Singer, David O. Russell |
| Country: | USA |
| Language: | English |