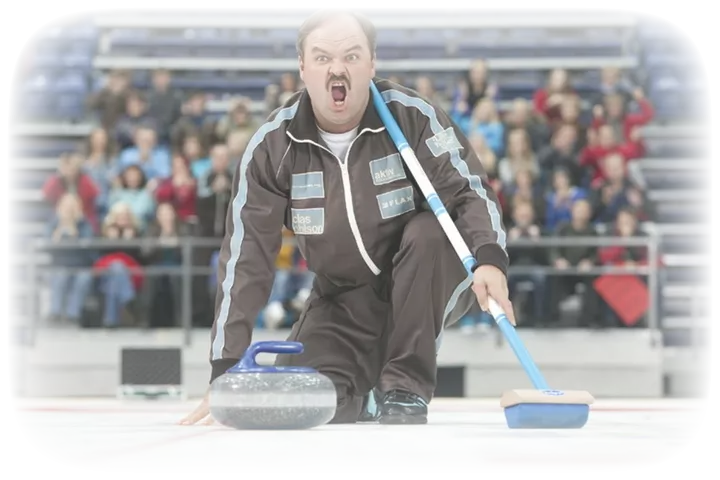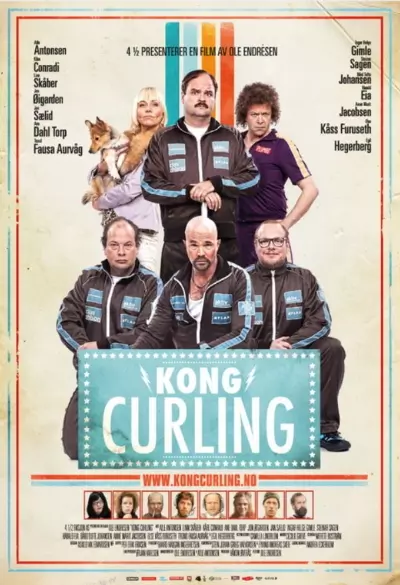 Kong Curling
The failed Norwegian champion Truls Paulsen lives a cowed and incapacitated life with his very controlling guardian, wife and taco enthusiast Sigrid. Then comes the terrible news about Gordon - his friend, coach and role model. Truls must save him. Truls must gather the team. Team Paulsen. The unbeatable curling quartet of the nineties consisting of himself, the skirt hunter Marcus, the chronically negative Espen and the birdwatcher Flemming.
Something that will turn out to be easier said than done. Not only must he be able to convince his teammates that he is level, sane to win the NC and the cash prize that will save Gordon. He must also detach himself from both Sobril, Doprene, Valium, Stesolid and not least Sigrid.
Truls fights fiercely against his inner demons, obsessions, outbursts of rage, neuroses and last but not least Stefan Ravndal: The eccentric leader of Team Ravndal, his great nemesis from the curling rink. Things do not get easier from constant relapses, or that Sigrid tries to win him back - and then stick sticks in the wheels for him. He must think clearly. Will he be able to let go of the drugs and unleash his unique talent to win the Norwegian Championship and the money?
There can only be one King Curling. It is Team Paulsen against Team Ravndal. And only one team can win.
The film is not playable outside of Norway
| | |
| --- | --- |
| Category: | Feature Film |
| Genre: | Comedy |
| Actors: | Atle Antonsen, Jon Øigarden, Ingar Helge Gimle, Kåre Conradi, Steinar Sagen, Jan Sælid, Linn Skåber, Ane Dahl Torp, Else Kåss Furuseth, Anne Marit Jacobsen, Ulf Brunnberg, Bård Tufte Johansen, Harald Eia, Hans Morten Hansen, Trond Fausa Aurvåg |
| Director: | Ole Endresen |
| Producer: | Håkon Øverås |
| Script: | Ole Endresen, Atle Antonsen |
| Country: | Norway |
| Language: | Norwegian |