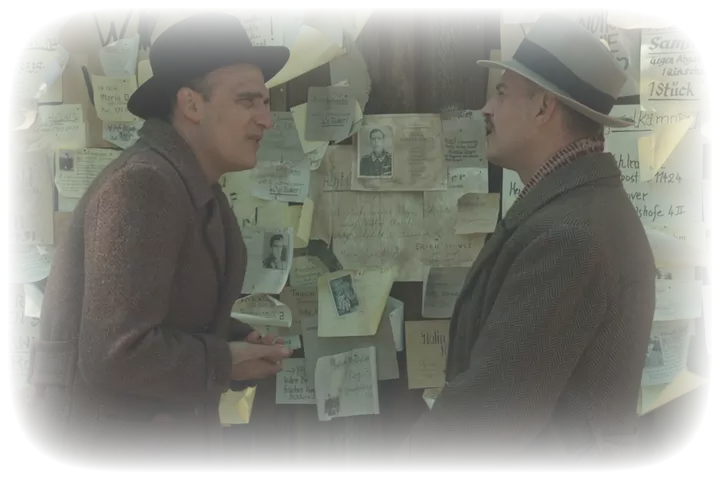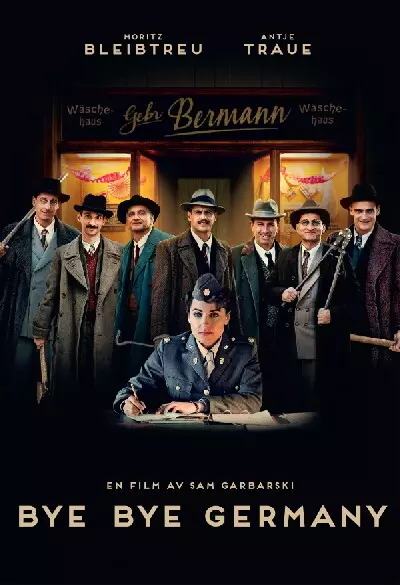 Bye Bye Germany
There are few films that focus on the Jewish population who remained in Germany after the Holocaust. Even fewer films do this in the form of comedy, so you can safely say that Bye Bye Germany is a breath of fresh air.
In postwar Germany, a broke Jewish businessman has the perfect plan to finance his dream of emigrating to the United States. With the help of a bunch of hustlers, he gets revenge on the Germans while making good money. But his shady activities put him in the spotlight of the committee that tracks Nazi collaborators.
Even though it takes place in a specific time period, it nevertheless draws lines to similar, current events and reminds us that we must never stop learning from the past.
The film is not playable outside of Norway
| | |
| --- | --- |
| Original title: | Es war einmal in Deutschland |
| Category: | Feature Film |
| Genre: | Drama, comedy |
| Actors: | Harvey Friedman, Joel Basman, Vaclav Jakoubek, Pal Macsai, Hans Löw, Anatole Taubman, Mark Ivanir, Tim Seyfi, Antje Traue, Moritz Bleibtreu |
| Director: | Sam Garbarski |
| Producer: | Sebastien Delloye, Jani Thiltges, Roshanak Behesht Nedjad, Jani Thiltges, Roshanak Behesht Nedjad |
| Company: | Samsa Film/IGC Films/Entre Chien et Loup |
| Photo: | Virginie Saint-Martin |
| Music: | Renaud Garcia-Fons |
| Script: | Michel Bergmann, Michel Bergmann, Sam Garbarski |
| Country: | Germany, Belgium, Luxembourg |
| Language: | German |