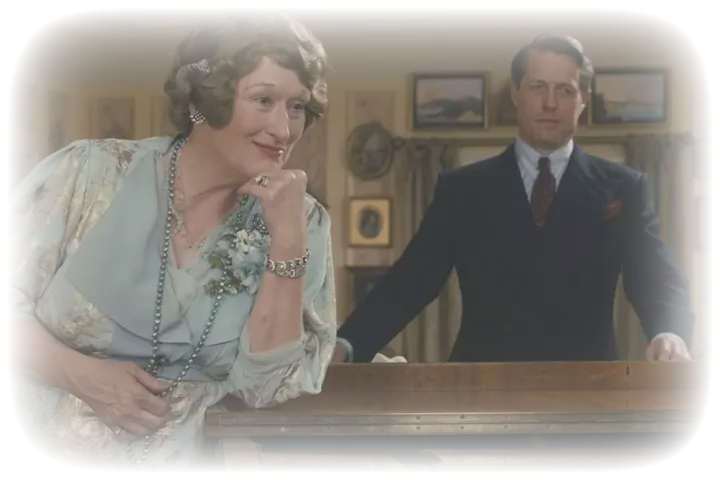 Florence Foster Jenkins
Florence Foster Jenkins is a true story about the legendary heiress and society woman in New York, obsessed with pursuing the dream of becoming a great singer. She heard a beautiful voice in her own head, but for everyone else it was so awful that it was ridiculous to listen.
Her husband and manager, St. Clair Bayfield, was determined to protect her beloved Florence from the truth. But when Florence decided to hold a public concert in Carnegie Hall itself, St. Clair understood that it would be a very big challenge.
The film is not playable outside of Norway
| | |
| --- | --- |
| Category: | Feature Film |
| Genre: | Drama, comedy |
| Actors: | Meryl Streep, Hugh Grant, Simon Helberg, Rebecca Ferguson, Nina Arianda, David Haig, Brid Brennan, John Kavanagh, Stanley Townsend, Allan Corduner, Christian McKay, John Sessions |
| Director: | Stephen Frears |
| Producer: | Michael Kuhn, Tracey Seaward, Cameron McCracke |
| Photo: | Danny Cohen |
| Music: | Alexandre Desplat |
| Script: | Nicholas Martin |
| Country: | United Kingdom |
| Language: | English |