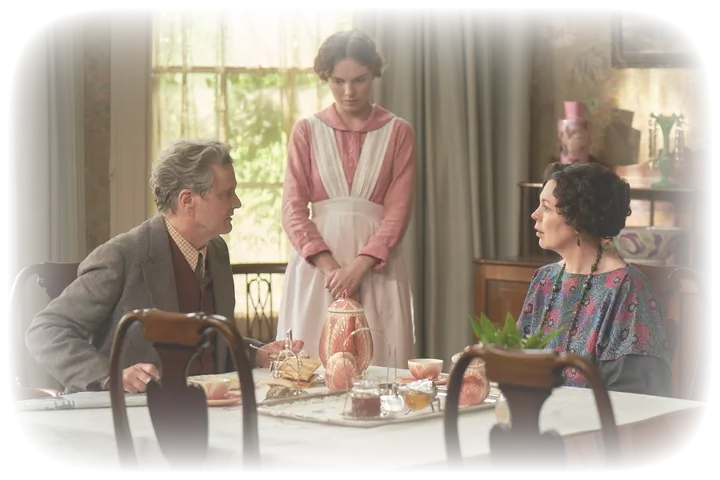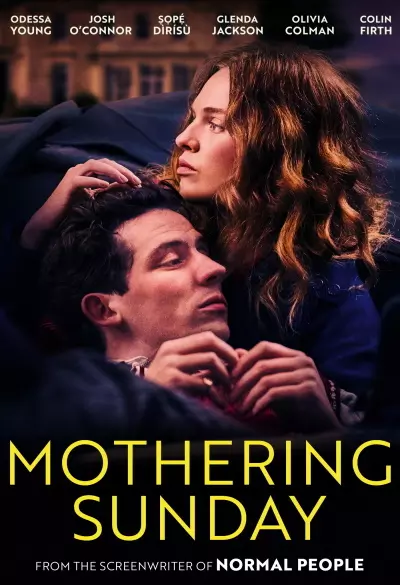 Mothering Sunday
We follow housemaid Jane Fairchild through a day in 1924. Jane is off while her employers, Mr and Mrs Niven (Colin Firth and Olivia Colman), attend a lunch to celebrate the engagement of their neighbour's son Paul and one Emma Hobday. For almost seven years, Jane and Paul (Josh O'Connor, known from The Crown) have been lovers. Like Mr and Mrs Nivens, Paul belongs to England's old aristocracy, while Jane was orphaned at birth and belongs to the working class.
With the house conveniently empty, the two can finally meet in Paul's bedroom for the first time. Today will be their last as lovers. It's also the day that will mark the beginning of Jane's transformation, as the story unfolds through hours of secret passion.
Based on a book by Graham Swift, with a screenplay by Alice Birch (Normal People).
The film is not playable outside of Norway