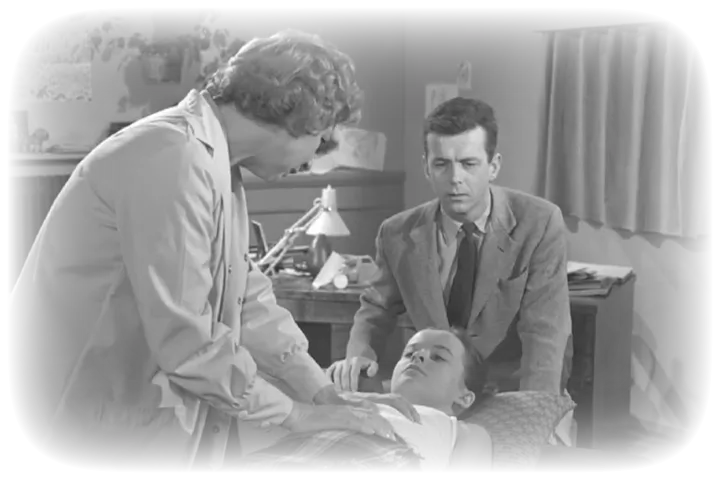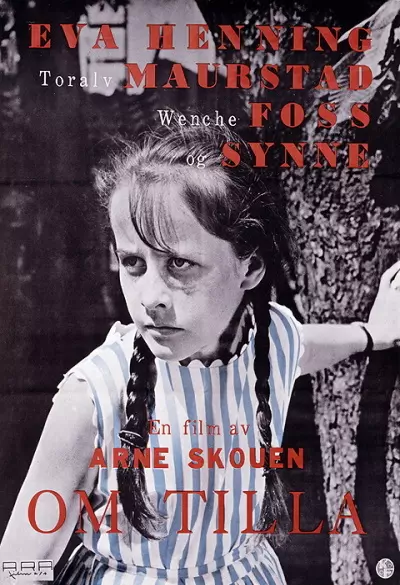 About Tilla
Child psychiatry has long been a neglected area in Norway. Mentally challenged children, as well as children with behavioral difficulties, were hidden away and forgotten by society. Arne Skouen did a journalistic pioneering work by putting this problem area on the agenda. As early as 1959, he published the book "Bare om barn", a series of articles from Verdens Gang, in which he pointed out that this group did not receive sufficient financial support or professional help. With About Tilla (1963) he also brought this theme to the cinema.
In the beginning of the film, the 11-year-old Tilla is curled up in a tree. Looks like she's waiting for someone. Then an aging gardener comes over, apparently a friend, gives her an apple and talks gently to her. Eventually it becomes clear that Tilla is ill, that she has withdrawn into herself and does not communicate with the outside world. She is a mystery to the child therapist Ivar, who wonders if a traumatic event has occurred.
It was Arne Skouen's own daughter, Synne Skouen, who played the demanding role of Tilla. And she did this to great enthusiasm of film critics. The film is also dedicated to the child psychologist Nic Waal, the woman who delivered important groundbreaking work in the area.
The film is not playable outside of Norway