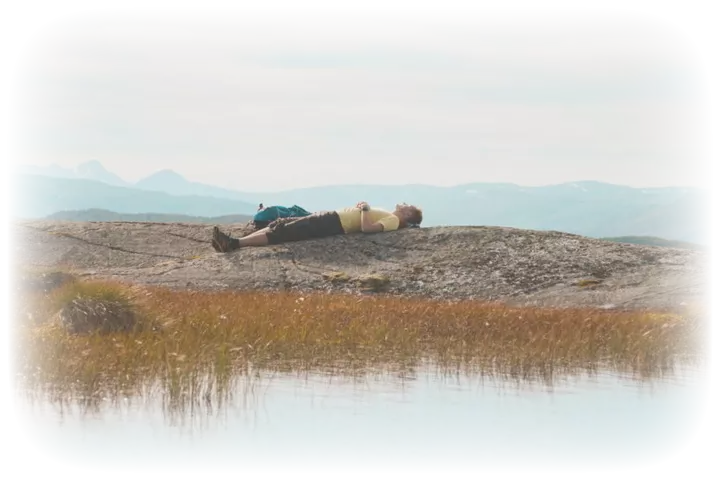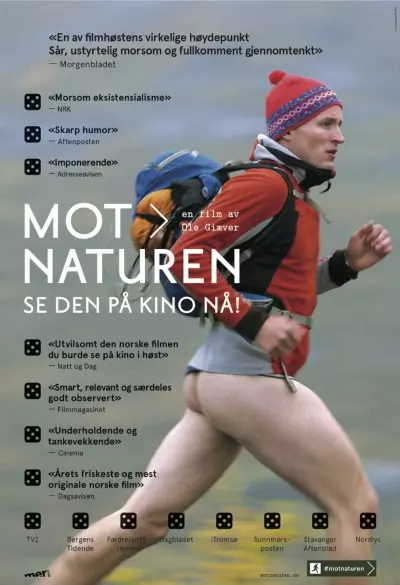 Out of Nature
What thoughts do you not share with anyone?
In Out of Nature, we are in Martin's head. He is on a weekend trip in the mountains, and we hear everything he thinks about. His views on himself and others are totally uncensored and range from the banal to the existential. From how to formulate a text message to colleagues to escape the friday beer - to thoughts of leaving the family and starting a whole new life. And that everything will work out if you shave and get a swing on your sex life again.
Martin decides that something must happen, and during the two days he makes choices that mean that his life can never be the same. As he winds his way through the beautiful and brutal landscape, we gain access to his innermost feelings and secret fantasies, thoughts he would not think of sharing with anyone.
Out of Nature is an honest, funny and deeply recognizable film about being human.
The film is not playable outside of Norway