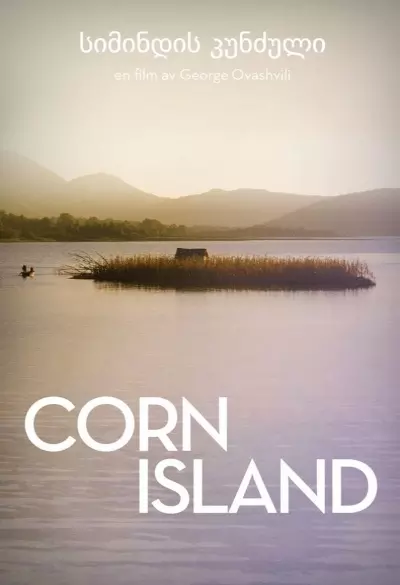 Corn Island
A masterpiece of emotionally charged minimalism. George Ovashvili weaves a powerful fable of life and death with simple ingredients. A movie gem of the rare!
An elderly man and his grandson come to a small, flat island in an estuary on the border between Georgia and Abkhazia. They build a small hut, cultivate corn, tend the field and wait for the harvest. The island is exposed, in a conflict-ridden area where big politics is the backdrop.
A film with a few words where most of it is in the pictures. This is about no less than the big questions: life, death and love. It is an ode to work and cultivating the land.
The film is not playable outside of Norway
| | |
| --- | --- |
| Original title: | Simindis kundzuli |
| Category: | Feature Film |
| Genre: | Drama |
| Actors: | Ilyas Salma, n Mariam Buturishvili, Irakli Samushia, Tamer Levent |
| Director: | George Ovashvili |
| Producer: | Guillaume de Seille, Nino Devdariani, Sain Gabdullin, Eike Goreczka, Christoph Kukula, George Ovashvili, Karla Stojáková, Anna Vilgelmi |
| Country: | France, Georgia, Kazakhstan, Czech Republic, Germany, Hungary |
| Language: | Abkhaz, Georgian, Russian |