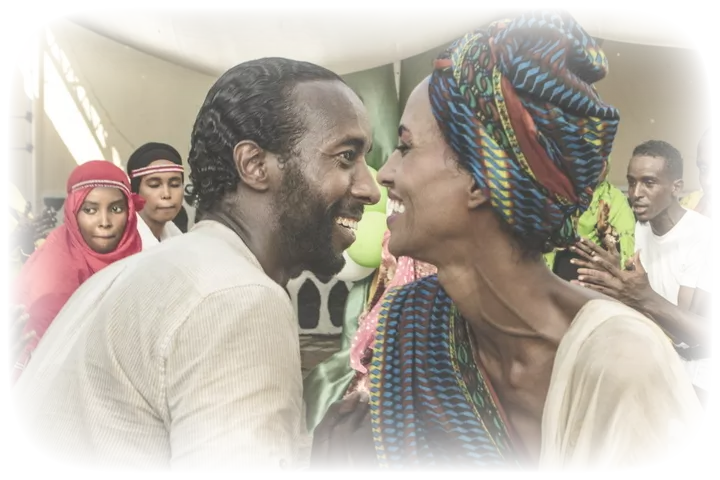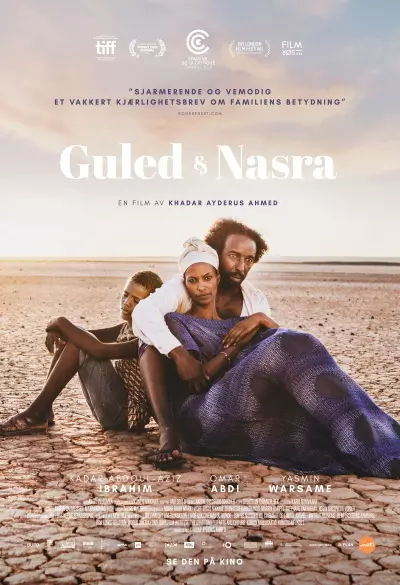 Guled & Nasra
Somalia's first Oscar candidate ever!
Guled & Nasra is a beautiful and moving love story about how much you are willing to sacrifice for the one you love.
Guled and Nasra are a happy couple living just outside Djibouti with their teenage son Mahad. Guled has a poorly paid job digging in a cemetery. When Nasra falls ill and is told she needs a kidney transplant to survive, the family's situation becomes desperate. The operation costs as much as Guled earns in a year. How is he going to get the money and at the same time keep the family together?
Shot in Djibouti, Guled & Nasra is the first feature film by Finnish-Somali director Khardar Ayderus Ahmed. The film premiered at the Cannes Film Festival and was selected as Somalia's first ever Oscar candidate.
The film is not playable outside of Norway
| | |
| --- | --- |
| Original title: | The Gravedigger's Wife |
| Category: | Feature Film |
| Genre: | Drama |
| Actors: | Omar Abdi, Yasmin Warsame, Kadar Abdoul-Aziz Ibrahim |
| Director: | Khadar Ayderus Ahmed |
| Producer: | Robin Boespflug Vonier, Martin Hampel, Misha Jaari, Thanassis Karathano, Mark Lwoff, Risto Nikkilä, Stéphane Parthenay |
| Script: | Khadar Ayderus Ahmed |
| Country: | Finland, France, Germany |
| Language: | Somali |