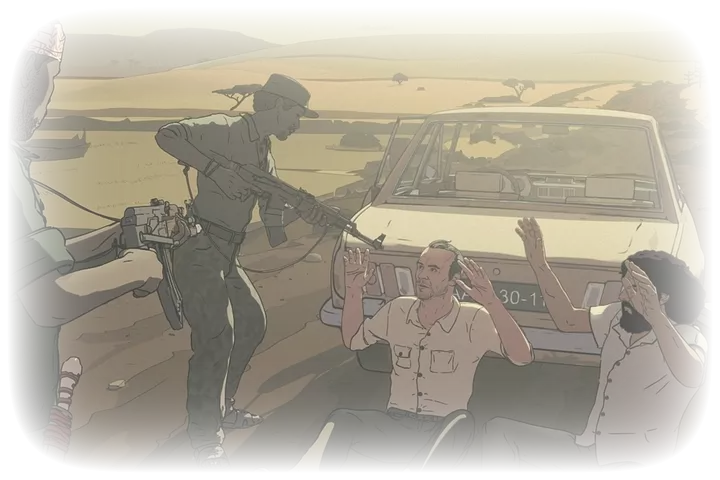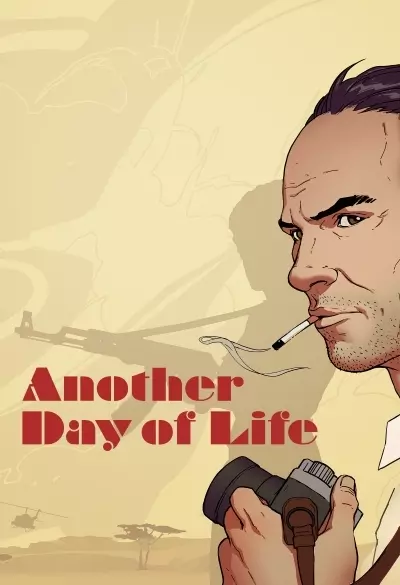 Another Day of Life
Warsaw, 1975. Ryszard Kapuscinski is a war correspondent, an idealist and a supporter of hopeless affairs and revolutions. At the Polish news agency, he persuades his boss to go to Angola, where a bloody civil war has erupted.
He sets out on a suicide mission: to enter the heart of the civil war. There he once again witnesses the brutal reality of the war, and discovers a helplessness that was previously foreign to him.
This powerful debut film world premiered at the Cannes film festival to great acclaim. It has furthermore won the Audience Award at San Sebastian Film Festival and Best European Animated Film at the European Film Awards.
The film is not playable outside of Norway
| | |
| --- | --- |
| Category: | Feature Film |
| Genre: | Drama, animation |
| Actors: | Miroslaw Haniszweski, Vergil J. Smith, Tomasz Zietek |
| Director: | Raúl de la Fuente, Damian Nenow |
| Script: | Raúl de la Fuente, Amaia Remirez, Niall Johnson, David Weber, Damian Nenow |
| Country: | Belgium, France, Poland, Spain, Germany, Hungary |
| Language: | English, Polish, Spanish, Portugese |