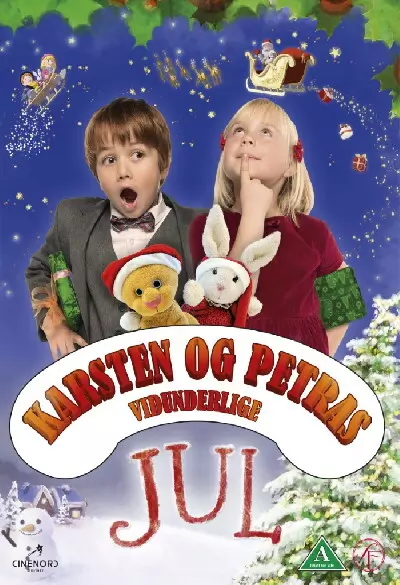 Casper and Emma's Wonderful Christmas
Casper and Emma are looking forward to Christmas! But will Santa visit Emma this year, or will he put the presents outside the door, as he usually does?
This is the third children's film about the two best friends Casper and Emma, based on Tor Åge Bringsværd's popular books. This time our friends are going to celebrate Christmas, something both are looking forward to.
The film is not playable outside of Norway
| | |
| --- | --- |
| Category: | Feature Film |
| Genre: | Kids |
| Actors: | Elias Søvold-Simonsen, Nora Amundsen, Thorbjørn Harr, Hilde Louise Asbjørnsen, Janne Formoe, Hilde Lyrån, Markus Tønseth, Anna Celine Bredal, Sigrun Enge, Ivar Nørve, Tone Johnsen, Inger Teien, Vida Valen |
| Director: | Arne Lindtner Næss, Dániel Garas |
| Producer: | Silje Hopland Eik, Eszter Gyárfás, Lina Pedersen, Tanya Badendyck |
| Music: | Lars Kilevold |
| Country: | Norway |
| Language: | Norwegian |

176797