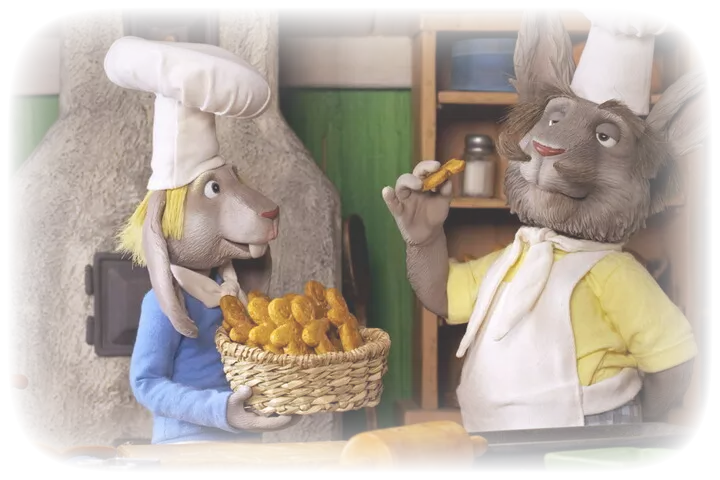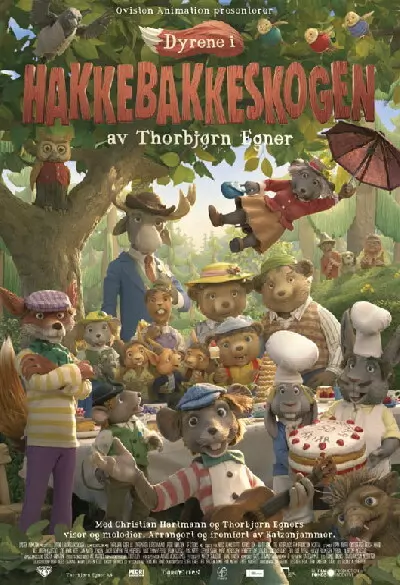 In the Forest of Huckybucky
In the Forest of Huckybucky is based on Thorbjørn Egner's classic with the same name.
In Huckybucky Forest, Claus Climbermouse and his little friends live in constant danger of being eaten by Marvin Fox and other predators who are unable to obtain food in an honest way. When Horace Hedgehog tries to eat the sensible Morten Woodmouse's grandmother, it is time to make a law that regulates lawlessness in the forest. Father Bear helps them to implement the law: Now all the animals in the forest should be friends and it is forbidden to eat each other. But Marvin Fox is still hungry.
The film is not playable outside of Norway
| | |
| --- | --- |
| Original title: | Dyrene i Hakkebakkeskogen |
| Category: | Feature Film |
| Genre: | Kids, animation |
| Actors: | Espen Bråten Kristoffersen, Steinar Sagen, Stig Henrik Hoff, Frank Kjosås, Nils Jørgen Kaalstad, Marit Andreassen, Ivar Nørve, Marit Synnøve Berg, Wenche Myhre, Jakob Schøyen Andersen, Jan Martin Johnsen, Egil Hegerberg, Henriette Faye-Schjøll, Andreas Alnes, Halvor Tverdal, Eira Elise Øveraas |
| Director: | Rasmus A. Sivertsen |
| Producer: | Kjetil Omberg, Eirik Smidesang Slåen, Ove Heiborg, Elisabeth Opdal |
| Music: | Gaute Storaas, Lars Brenli |
| Country: | Norway |
| Language: | Norwegian |