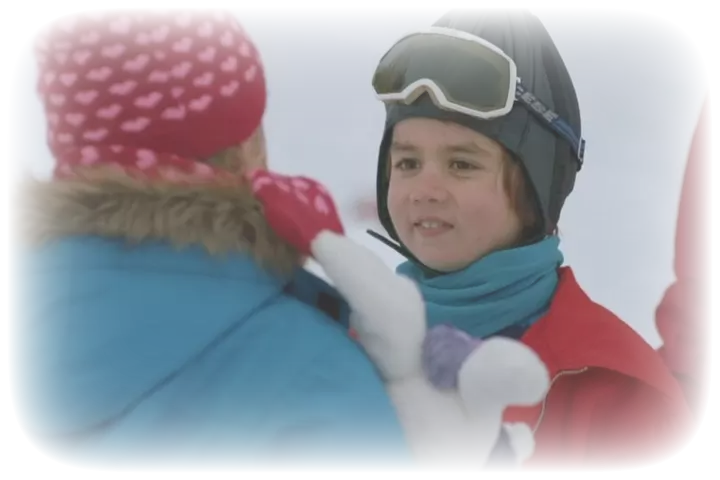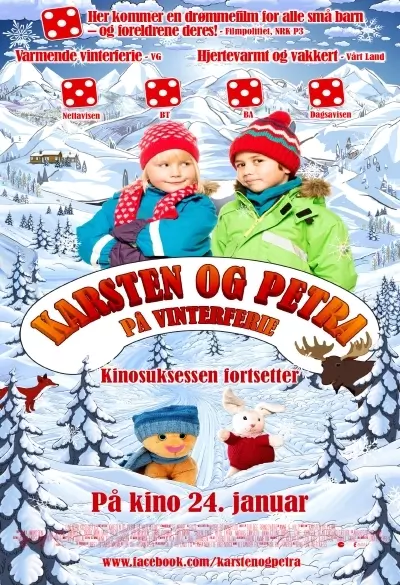 Karsten and Petra on winter holiday
The second children's movie with success in cinema, about the two best friends Karsten and Petra, based on Tor Åge Bringsværd's popular books.
This time it is set for winter holiday. The two best friends travel on a cabin trip with Esther and Grandpa. The toy animals, Miss Rabbit and the Lion King, are of course included. For a whole week they will be skiing and practicing downhill. But Karsten is not very good at skiing and thinks the ground is a bit murky. Petter lives at the neighboring cabin, he is both tough and good at skiing. Karsten believes that Petra likes Petter more than him and decides to take part in a ski jump race - to show Petra that he is just as good as Petter.
The film is not playable outside of Norway