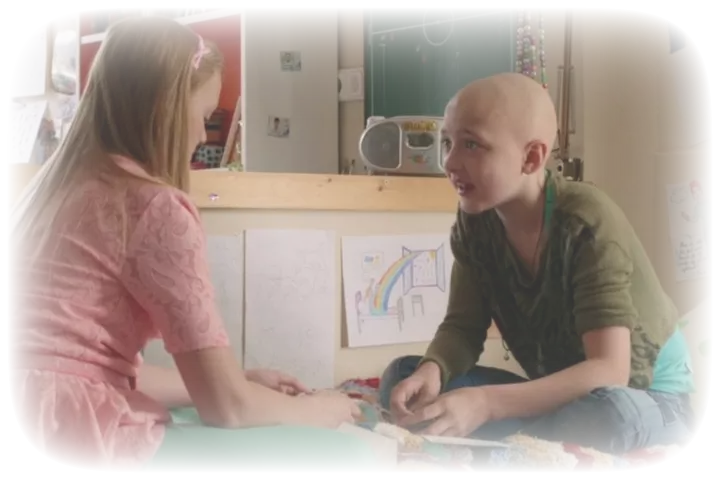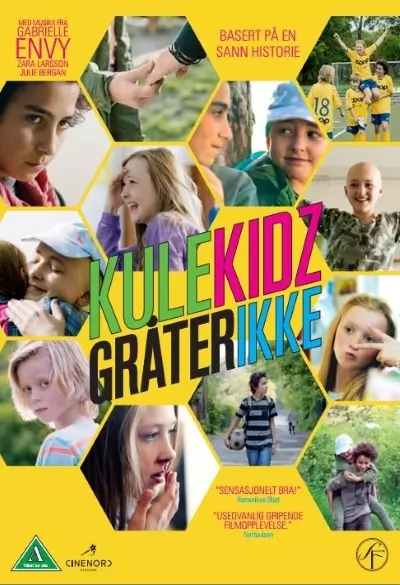 Cool Kids Don't Cry
A moving, Norwegian children's film about football girl Anja who gets seriously ill and is admitted to the National Hospital.
Anja is a lively and tough girl who loves football. Classmate Jonas does not like girls playing football and especially not when they are as good as Anja. Jonas tries to make life miserable for Anja and her friends, but she thinks he is stupid and laugh away his teasing without realizing that Jonas is really in love with her.
Then Anja gets seriously ill. She refuses to break and at the same time makes plans for the football team, trains for the school tournament and attends camping trip with her class. Anja also discovers that there is some extra tingling in her stomach and that Jonas is not as stupid as she really thought. Eventually, Anja gets too sick to participate in the football tournament, but then Jonas has a very special surprise waiting for her.
The film is not playable outside of Norway
| | |
| --- | --- |
| Original title: | Kule kidz gråter ikke |
| Category: | Feature Film |
| Genre: | Kids |
| Actors: | Mia Helene Solberg Brekke, Victor Papadopoulos Jacobsen, Jeppe Beck Laursen, Sigrid Welde, Ulrik William Græsli, Elias Skotland Gusevik, Kristin Zachariassen, Astrid Assefa, Aslag Guttormsgaard, Dagrun Anholt, Ingjerd Egeberg, Gergò Bànki |
| Director: | Katarina Launing |
| Producer: | Tanya Nanette Badendyck, Silje Hopland Eik |
| Company: | Cinenord Kidstory AS |
| Script: | Linda May Kallestein |
| Country: | Norway |
| Language: | Norwegian |