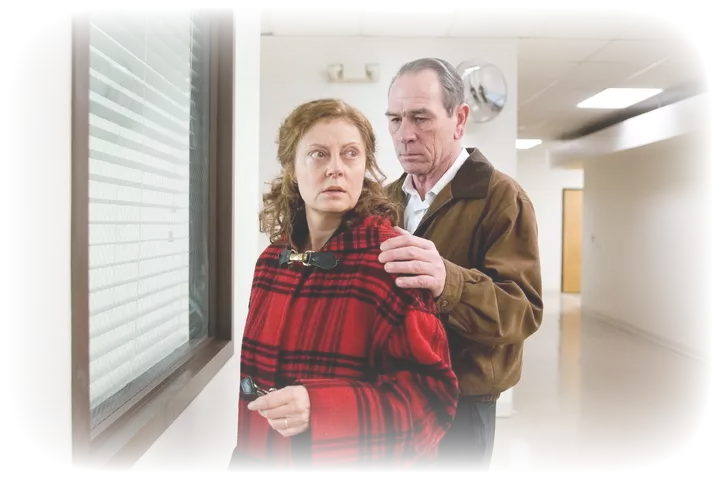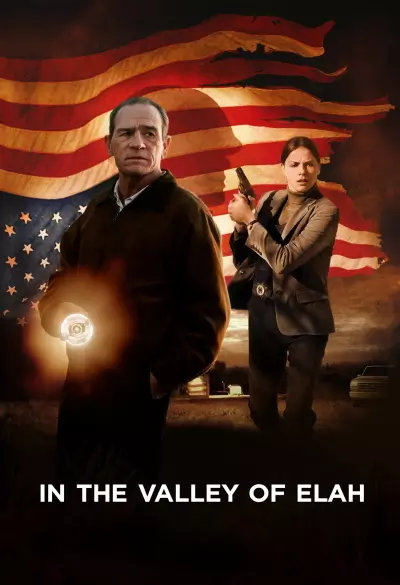 In the Valley of Elah
Hank Deerfield is a former sergeant and Vietnam veteran who lives a quiet life at home in Tennessee with his wife Joan. He is told that his son Mike, who is to return from service in Iraq, is missing. Hank travel to Fort Rudd in New Mexico to look for Mike. He meets his son's comrades, all of whom have returned safely from Iraq. Soon Hank learns that Mike is no longer missing - he has been killed.
The defense will calm down the case, and the local police think it is convenient that the murder may have taken place in a military area, so that they do not have to investigate the case. Only investigator Emily Sanders takes an interest in Hank's attempt to crack the bureaucratic wall. Together they put together a puzzle that shows a picture the Armed Forces will neither see nor show.
The film is not playable outside of Norway
| | |
| --- | --- |
| Category: | Feature Film |
| Genre: | Drama, crime, mysticism |
| Actors: | Tommy Lee Jones, Charlize Theron, Jason Patric, Susan Sarandon, James Franco |
| Director: | Paul Haggis |
| Producer: | Laurence Becsey, Paul Haggis, Darlene Caamano Loquet, Steve Samuels, Patrick Wachsberger |
| Script: | Paul Haggis |
| Country: | USA |
| Language: | English |

126505