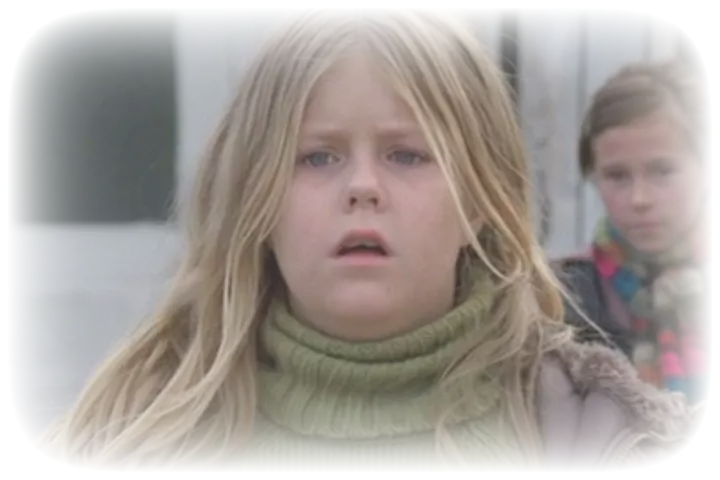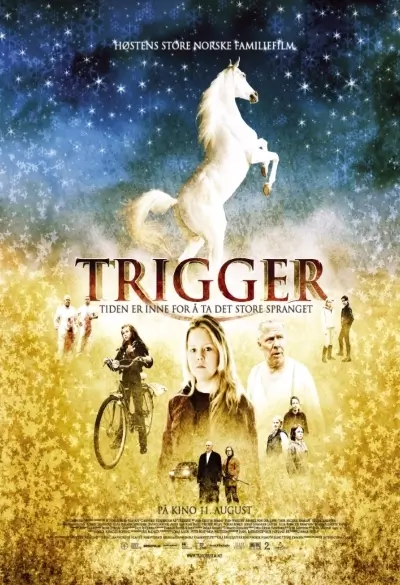 Trigger
In the action-packed, big Norwegian family movie Trigger, we follow 11-year-old Alise on her way to take the leap out of her own fears, to save the doomed stallion Trigger.
The world's biggest sissy is in trouble. A huge, wild and dangerous horse runs right onto the basketball court, and both Rebecca and the others expect her - Alise - to grab it. She is the one who knows everything about horses, she who can ride and she who can make the horses jump the highest.
The only problem is that Alise has lied. About everything. She is terrified of horses.
Trigger was selected for the 2007 Berlin Film Festival.
The film is not playable outside of Norway
| | |
| --- | --- |
| Category: | Feature Film |
| Genre: | Kids |
| Actors: | Ann-Kristin Sømme, Sven Wollter, Anneke von der Lippe, Reidar Sørensen, Ea Othilde Heimdal Baklund, Thor Michael Aamodt, Robert Skjærstad, Elias Holmen Sørensen, Eli-Anne Linnestad, Adele Karoline Dahl, Fredrik Melbye, Tobias Roald, Jonas Joranger Larsen, Julia Pauline Boracco Braaten, Maria Elisabeth Hansen, Øyvind Venstad Kjeksrud, Odd Midtsjø, Edward Schultheiss, Eivind Sander |
| Director: | Gunnar Vikene |
| Producer: | Tanya Nanette Badendyck, Silje Hopland Eik, Jonas Allen, Peter Bose, Moa Westeson |
| Script: | Monica Boracco Borring |
| Country: | Norway |
| Language: | Norwegian |