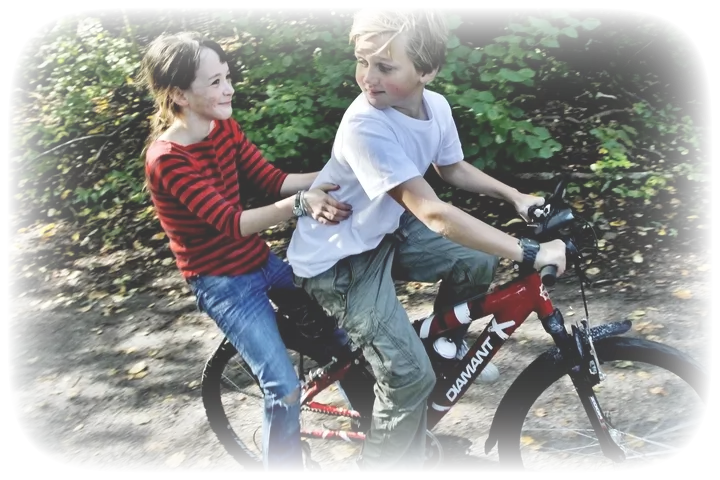 Totally true love
There are some adults who do not think you can fall in love when you are only in fifth grade. But you can.
Ten-year-old Anne Lunde has never cared for love. Until she meets the new boy in the class, Jørgen Ruge. In addition, he has moved into the abandoned and mysterious Helgahuset. A house that holds many secrets and a rumor that Helga was walled into the wall by her own father because she did everything, and much she should not, for love.
The situation is aggravated when the school's prettiest girl also falls in love with Jørgen Ruge. And unlike Anne, Ellen has the world's longest, most beautiful ponytail, always clean clothes and a job as an actress in a TV commercial. But Anne has decided. The odds may not be on her side, but Jørgen Ruge will be her boyfriend, not Ellens.
Inspired by the story of Helga who did everything for love, Anne decides to take up the fight for Jørgen Ruge. When done in the name of love, everything is allowed, right?
The film is based on one of Norway's most popular children's books, Jørgen + Anne = sant (1984), by Vigdis Hjorth. Totally true love got fives from a total Norwegian critic corps, and is a warm children's movie for the whole family.
The film is not playable outside of Norway