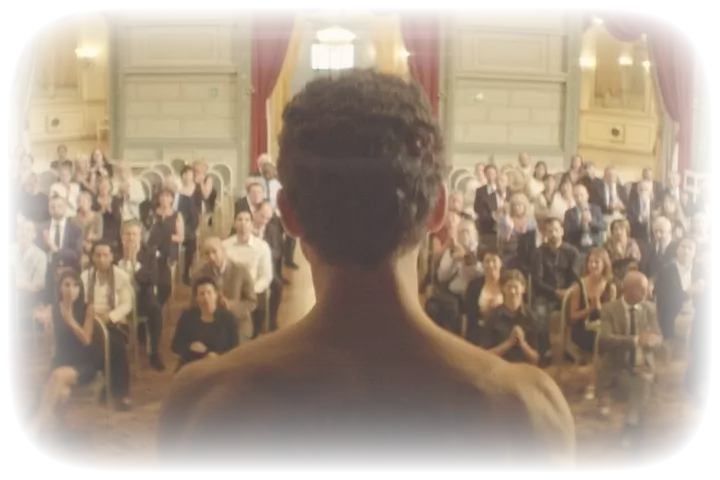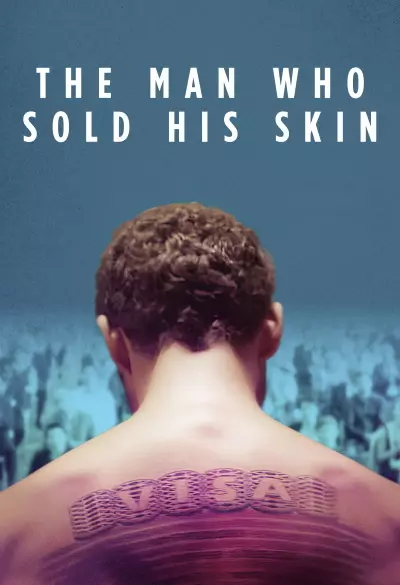 The Man Who Sold His Skin
Sam Ali, a young sensitive and impulsive Syrian, flees to Lebanon to escape the civil war in his home country. In order to travel to Europe and live with the love of his life, he agrees to have his back tattooed by one of the world's most pioneering contemporary artists. But Sam must soon realize that transforming his own body into a prestigious work of art can mean anything but freedom ...
The Man Who Sold His Skin is a contemporary film based on an international crisis that is in the consciousness of us all. The film's award-winning female director, Kaouther Ben Hania, manages to capture the human and reproduce what desperation (and love) can drive a human being to. Described by the director as "an allegory of the individual's personal freedom in a non-egalitarian system", the film deals with both overarching issues in the refugee debate and more profound issues such as loss of dignity to achieve freedom of movement. - in a story loosely based on Wim Delvoye's artwork "Tim" from 2006.
The film is not playable outside of Norway
| | |
| --- | --- |
| Category: | Feature Film |
| Genre: | Drama |
| Actors: | Yahya Mahayni, Monica Bellucci, Koen De Bouw, Rupert Wynne-James, Darina Al Joundi, Najoua Zouhair, Saad Lostan, Husam Chadat, Christian Vadim, Marc de Panda |
| Director: | Kaouther Ben Hania |
| Producer: | Habib Attia, Nadim Cheikhrouha, Martin Hampel, Thanassis Karathanos, Annabella Nezri, Andreas Rocksén |
| Script: | Kaouther Ben Hania |
| Country: | France, Tunisia |
| Language: | Arabic |