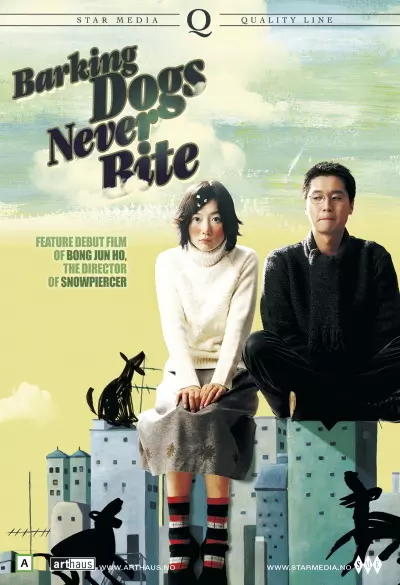 Barking Dogs Never Bite
A laid-back university lecturer who lives on his pregnant wife's salary sits at home wondering what he has to do to become a professor. But the constant barking of a small dog somewhere in the block is driving him crazy.
Through the intertwined stories of the lecturer, his wife, a pet-loving secretary and a janitor with a flair for dog stew, Bong builds a satirical microcosm of Korean society. Behind this mix of daily routines, ghost stories, disillusioned characters and pet rescues, lurks a sharp social analysis.
The film is not playable outside of Norway