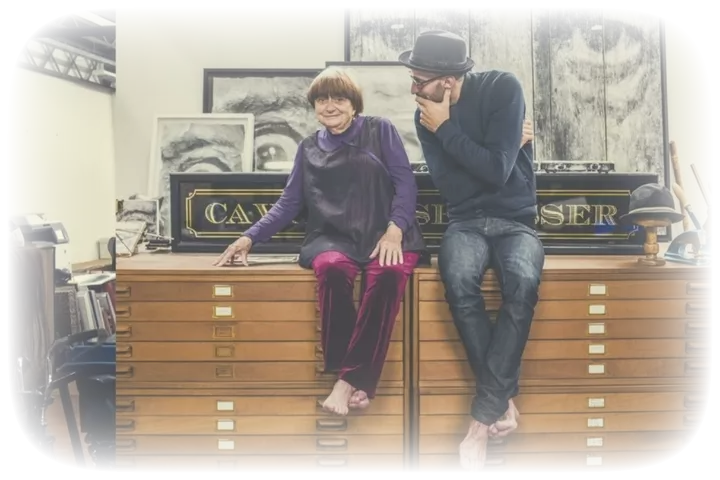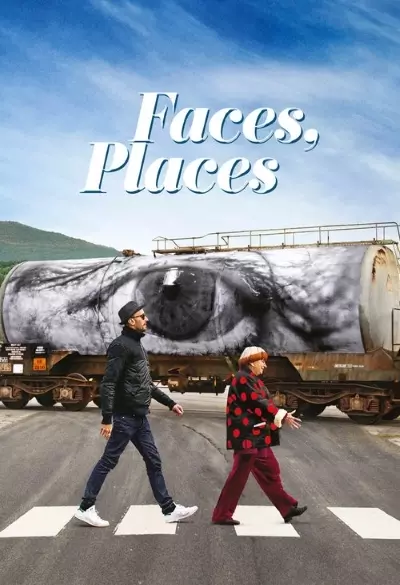 Faces, Places
JR is a 33 year old graffiti artist and Agnès is a nearly ninety year old movie legend. In Faces, Places, they embark on a road trip along the country road in France, in JR's magic bus, which produces solid prints from photos they take of people they meet on their wanderings.
He sees the world through dark sunglasses, she is involuntarily blind. Both nevertheless have a keen eye for the stories hidden in the many portraits they create - portraits on display in the French villages they visit, walls that are also canvases with their own stories to tell. But this documentary is more than a journey through charming villages, it is also a journey into the lives of the two artists.
It is a warm and genuine portrayal of people who come and go, friendships that are created and broken, and of random meetings that can forever affect us.
Won including the Independent Spirit Award for Best Documentary 2018. Was also Oscar-nominated for Best Documentary 2018.
The film is not playable outside of Norway