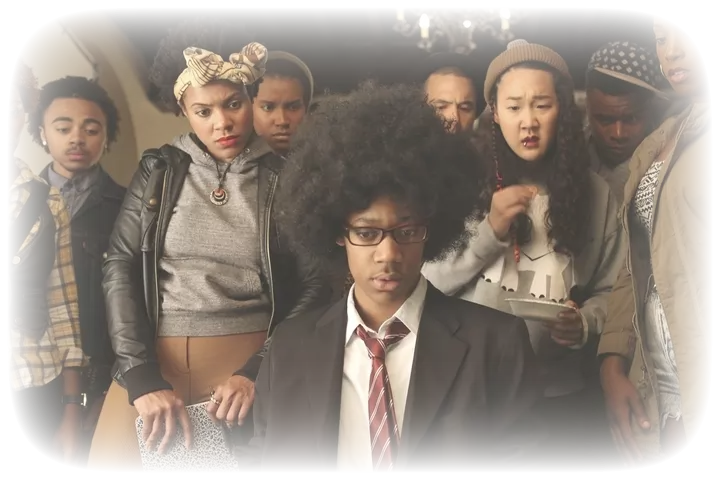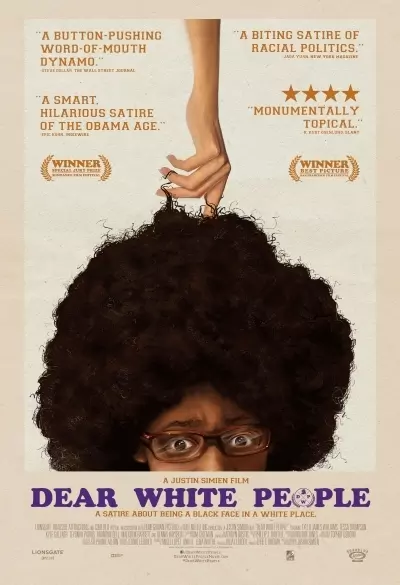 Dear White People
Four dark-skinned students are present during the brawl that occurs at a prestigious school in the wake of an "African-American" themed party organized by white students. This film explores, with a sharp tongue, racial identity in the United States, and at the same time embeds a story of finding one's unique place in the world.
Dear White People, winner of the Sundance Festival's Jury Award in the "Best Breakthrough" category, is a cunning and provocative satire about racial relations during Obama's presidential term. Director Justin Simien's sharp and funny film debut secured him a spot on the magazine Variety's top 10 list of forward-thinking directors.
Among the cast you find Tyler James Williams (All Hate Chris), Kyle Gallner (American Sniper, Red State), Teyonah Parris (Mad Men) and Dennis Haysbert (24, The Unit and Heat).
The film is not playable outside of Norway
| | |
| --- | --- |
| Category: | Feature Film |
| Genre: | Drama, comedy |
| Actors: | Tyler James Williams, Tessa Thompson, Teyonah Parris, Brandon Bell, Kyle Gallner, Malcolm Barrett, Brittany Curran, Justin Dobies, Marque Richardson, Dennis Haysbert |
| Director: | Justin Simien |
| Producer: | Effie T. Brown, Ann Le, Julia Lebedev, Angel Lopez, Lena Waithe, Stephanie Allain-Bray, Leonid Lebedev |
| Photo: | Topher Osborn |
| Music: | Kathyrn Bostic |
| Script: | Justin Simien |
| Country: | USA |
| Language: | English |