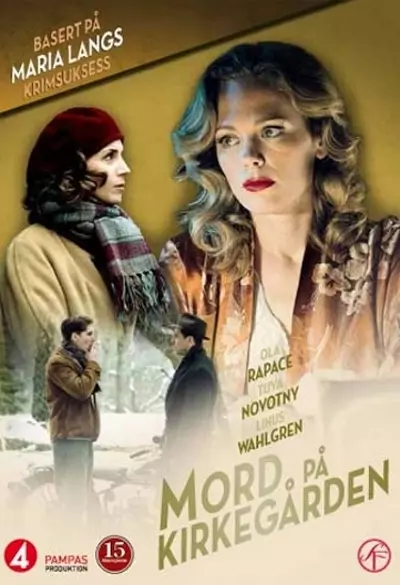 Maria Lang: Mord på kirkegården
Standalone movie based on Maria Lang's crime books about Inspector Puck, Einar Bure and Police Inspector Wijk, and their quest to capture the killer. The killer is always "one of us" and the plots are crimes stemming from passion.
At the parsonage, the Christmas table stands ready for the pastor and his guests Puck (Tuva Novotny) and Einar Bure (Linus Wahlgren). Then it knocks on the door, and the blonde sex bomb Barbara cries crying that her husband is gone. When he is found killed, Police Inspector Christer Wijk (Ola Rapace) is called. The gossip is starting to go in the small village - but who is talking and who is lying to hide his crime?
The film is not playable outside of Norway