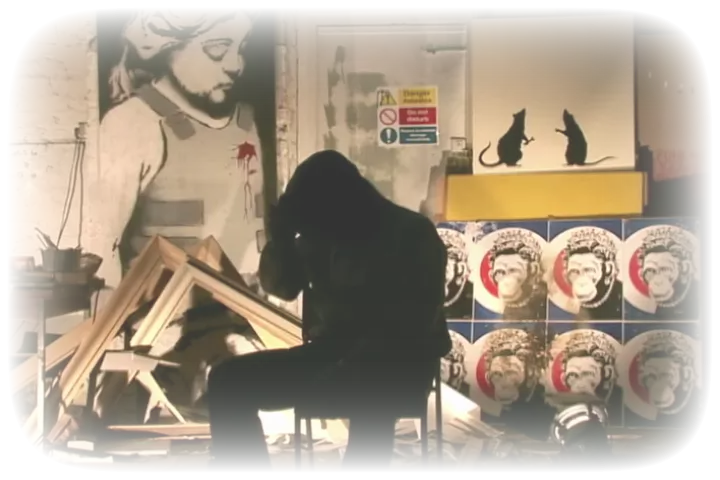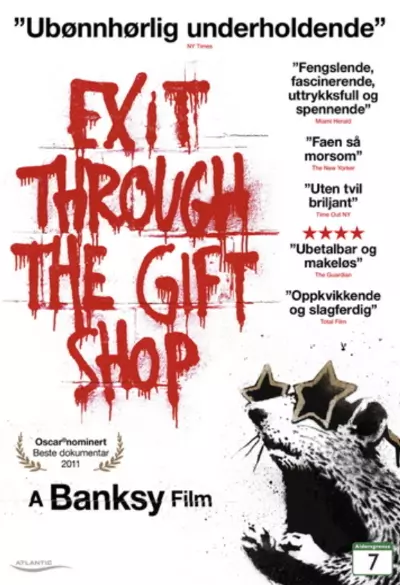 Exit Through the Gift Shop
Documentary from 2010 by Banksy with Banksy and Thierry Guetta.
Everyone has access to his work, but no one has access to Banksy. Until now.
The eccentric Thierry Guetta decides to make a documentary about the underground graffiti culture - and hardly thinks it's true when he succeeds in getting hold of the mythical superstar Banksy. Before he knows it, the roles change and suddenly Thierry is the main character in an absolutely fantastic and true story told by Banksy himself.
The film is not playable outside of Norway