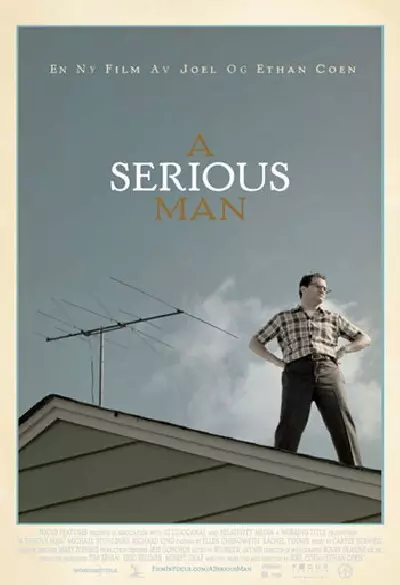 A Serious Man
Larry Nidus is a good man. He is a kind husband, a committed father and a devoted teacher who always chooses the right - and fair - path in all his actions. But one day things start to turn.
His wife leaves him for reasons she cannot explain, and her new half smart lover succeeds in persuading Larry to move from the upscale villa to a cheap motel. All for the sake of the children, of course. Soon Larry's career is also at risk through a series of anonymous letters accusing him of multiple frauds.
When the ex-wife's husband dies in a car accident, Larry must cover the funeral costs. Suddenly he is in a situation where he must pay for the burial of the man he hates. At the same time, he must pay his gambling addict brother's debts. But there are still more to be fixed. He must save his own reputation and his academic career.
The film is not playable outside of Norway
| | |
| --- | --- |
| Category: | Feature Film |
| Genre: | Comedy |
| Skuespillere: | Michael Stuhlbarg, Richard Kind, Fred Melamed, Sari Lennick, Adam Arkin, Amy Landecker, Alan Mandell, Fyvush Finkel, Allen Lewis Rickman, Yelena Shmulenson |
| Regi: | Ethan Coen, Joel Coen |
| Produsent: | Ethan Coen, Joel Coen |
| Produksjonsselskap: | Working Title Films |
| Foto: | Roger Deakins |
| Musikk: | Carter Burwell |
| Manus: | Ethan Coen, Joel Coen |
| Country: | USA |
| Language: | English |

148100