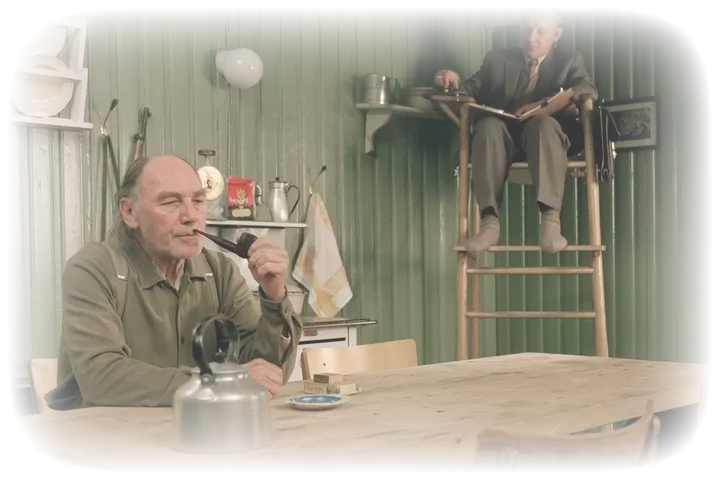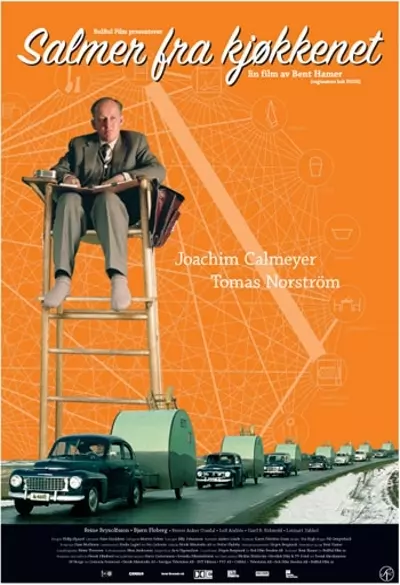 Kitchen Stories
Bent Hamer's cinema success received the Amanda Award for Best Picture in 2003.
In the post-war period, the focus was on the housewife's profession and the kitchen as a workplace. The housewife's work was lifted to the same level as other professional work, and the development of technical innovations for the modern kitchen was regarded as socially beneficial.
After a thorough survey of the Swedish housewife's behavior in the kitchen, the researchers at the Hemmens Research Institute (HFI) in Stockholm are ready to look beyond their own geographical and gender-specific boundaries.
At the beginning of the 1950s, they send 12 of their best field observers over the keel to the small village of Landstad in Norway, with their surplus of unmarried men, where they will study single men's kitchen routines. In order to best cover the 24 hours of the day, the Swedish observers will live in each caravan outside their respective households. It is important that under no circumstances are they talked to or included in the kitchen's chores and routines.
The film is not playable outside of Norway