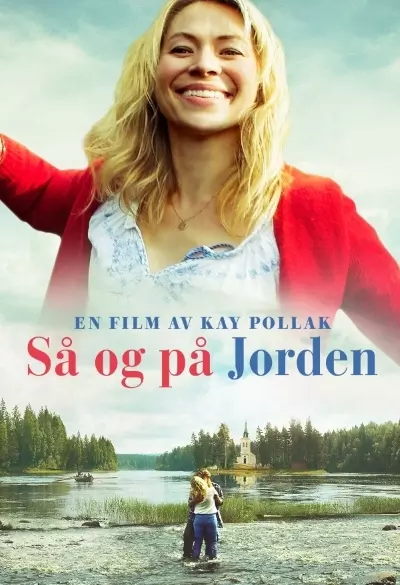 Heaven on Earth
Heaven on Earth is a stand-alone sequel to the critically acclaimed As It Is in Heaven from 2004.
We meet again the people of Ljusåker in Sweden, right after their choir leader, the world-famous conductor Daniel Darèus, died and left them all. Again is also the love of his life Lena who is expecting their children. Lena loves folk rock and country, and takes on some responsibility for the music in the place's empty church. It will be the starting shot for a series of events that arouse people's joy and longing. At the same time, her working methods are very provocative for the establishment and friends of this.
It is becoming increasingly clear to both Lena and the people of the city that there is no more revolutionary force than dance and music. The goal is to perform nothing less than Handel's Hallelujah on live TV, in connection with the reopening of the church after extensive renovation.
The film is not playable outside of Norway
| | |
| --- | --- |
| Original title: | Så ock på jorden |
| Category: | Feature Film |
| Genre: | Drama, comedy, musical |
| Actors: | Tobias Ulfvbrand, Catherine Parment, Lasse Petterson, Axelle Axell, Mikael Rahm, Astrid Froede Othelius, Eric Ericson, Björn Bengtsson, Björn Granath, Thomas Hanzon, Maria Sid, Ylva Lööf, André Sjöberg, Lennart Jähkel, Jakob Oftebro, Niklas Falk, Frida Hallgren |
| Director: | Kay Pollak |
| Producer: | Anders Birkeland, Göran Lindström |
| Photo: | Harald Paalgard |
| Music: | Ale Möller |
| Script: | Kay Pollak |
| Country: | Sweden |
| Language: | Swedish |