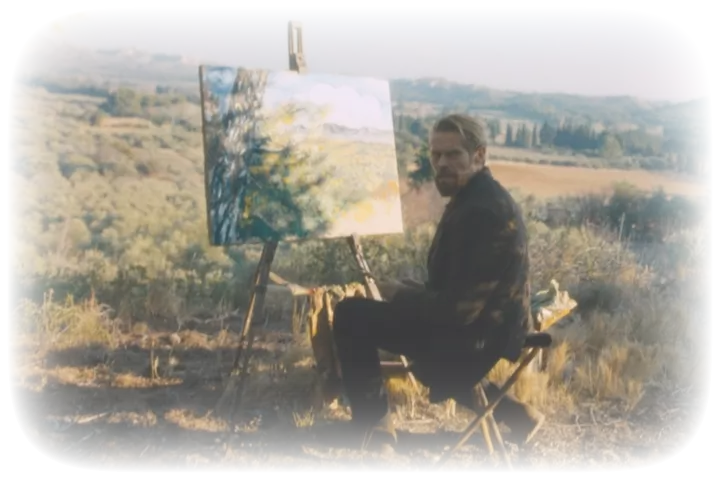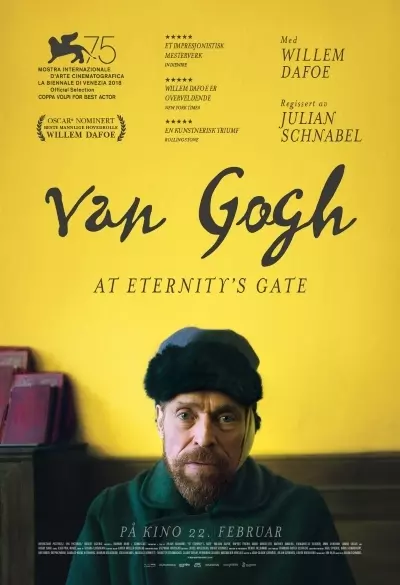 Van Gogh - At Eternity's Gate
We meet the master and his work as they have never been presented before. Director Julian Schnabel, himself an established artist, has created a film characterized by the nerve that characterizes van Gogh's paintings.
It is the story of an artist who has to pay a high price to challenge society's norms, and we come close to the artist during his most productive period. In the areas around Arles in France he creates paintings with strong brushstrokes and intense colors. The lonely Vincent only feels good in the company of artist friend Gauguin (Oscar Isaac) and his beloved older brother Theo (Rupert Friend). Most people believe that his art is crazy, and after cutting of and giving his ear to a female acquaintance, the villagers write off the artist himself as crazy. Vincent ends up at an institution where a priest (Mads Mikkelsen) helps him to get some sort of insight as to why he is misunderstood - maybe he is painting for people who are not yet born?
Willem Dafoe was awarded an Actress Award at a Volpi Cup during the Venice Film Festival for the role of van Gogh, and has also been nominated for numerous film awards, including a Golden Globe. In 2019 he was also Oscar-nominated for Best Male Leading Role. Director Julian Schnabel has previously made films such as The Diving Bell and the Butterfly and Before Night Falls.
The film is not playable outside of Norway
| | |
| --- | --- |
| Original title: | At Eternity's Gate |
| Category: | Feature Film |
| Genre: | Drama |
| Actors: | Willem Dafoe, Rupert Friend, Oscar Isaac, Mads Mikkelsen, Mathieu Amalric, Emmanuelle Seigner |
| Director: | Julian Schnabel |
| Producer: | Jon Kilik |
| Script: | Jean-Claude Carrière, Louise Kugelberg, Julian Schnabel |
| Country: | France, Ireland, United Kingdom, Switzerland, USA |
| Language: | English, French |