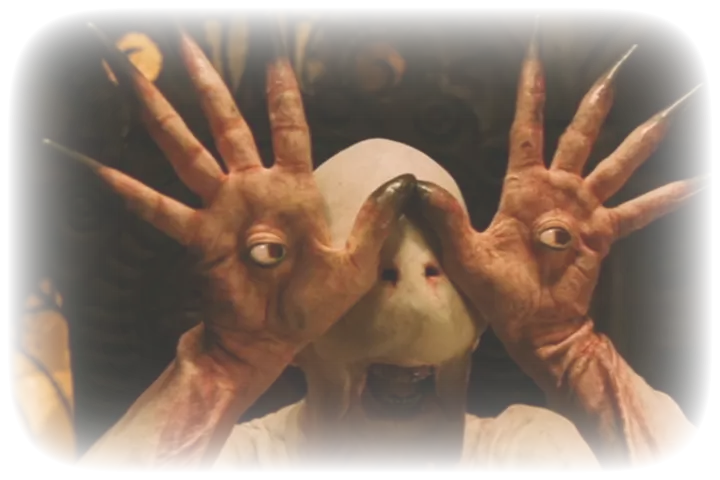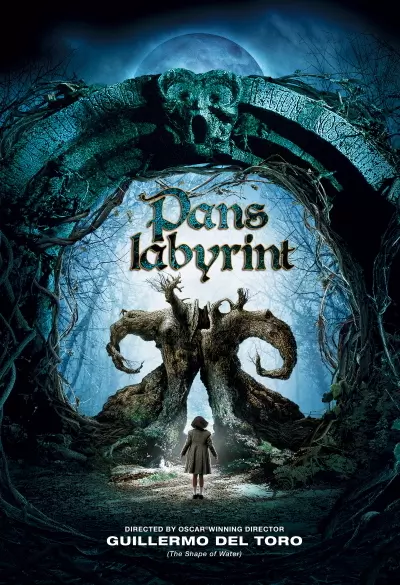 Pan's Labyrinth
We are in Spain towards the end of World War II, and the fascists are about to take over the country. Twelve-year-old Ofelia does not care much about politics, but when her mother marries the ruthless Captain Vidal, she gets a stepfather with a strong fascist conviction. Behind the family's new house, she finds an ancient labyrinth, where she meets a mysterious creature - a faun who claims that Ofelia is a princess and heir to the throne of an underground kingdom without pain and suffering. To ascend the throne, she must perform three far from harmless tasks before the full moon.
Outside the maze, at least as great dangers threaten. Good helpers try to get food and medicine for the anti-fascists, right under the nose of the ruthless Captain Vidal. Ofelia soon realizes that she knows too much, and that if her stepfather understands what is going on, she is living a very dangerous life.
With Pan's Labyrinth, Guillermo del Toro took the step up to the filmmakers' top division. At the same time, it is a solid horror film, an infinitely inventive fantasy tale, and a powerful political fable. Suggestive sound and images, and fantastic costume design, make this a movie experience for all the senses.
The film is not playable outside of Norway
| | |
| --- | --- |
| Original title: | El laberinto del fauno |
| Category: | Feature Film |
| Genre: | Drama, fantasy |
| Actors: | Sergi López, Maribel Verdú, Ivana Baquero, Alex Angulo, Doug Jones, Ariadne Gil |
| Director: | Guillermo del Toro |
| Producer: | Alfonso Cuarón, Bertha Navarro, Guillermo del Toro |
| Photo: | Guillermo Navarro |
| Music: | Javier Navarrete |
| Script: | Guillermo del Toro |
| Country: | Mexico, Spain, USA |
| Language: | Spanish |