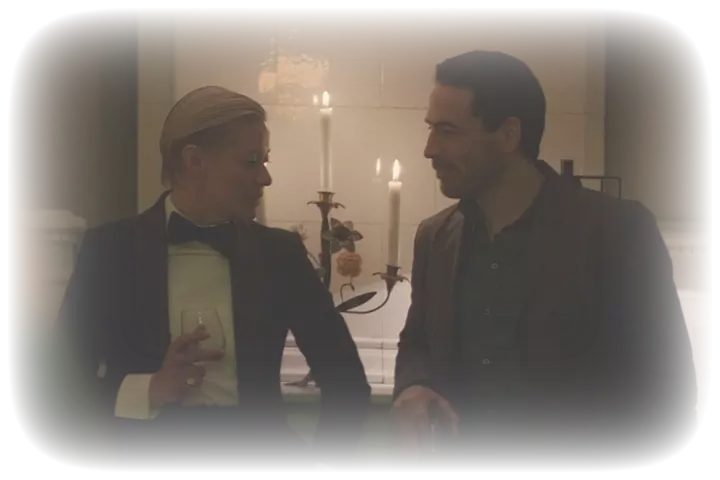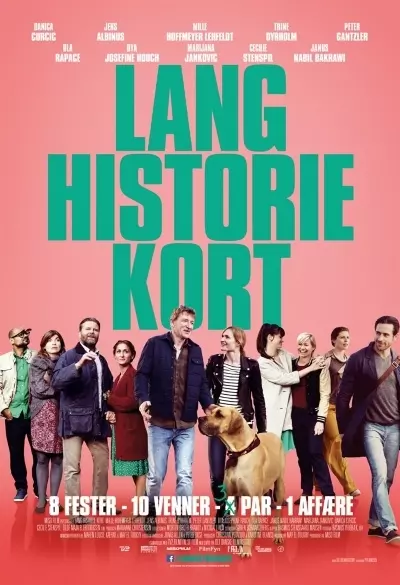 Long Story Short
This is the story of Ellen and her friends, all in their late thirties and early forties, and their more or less self-inflicted complicated love life and longing for romance.
The story is a summary of three years of love-related ups and downs for the group of friends, told through eight chapters. Each of the stories is set for a party: A New Year's Eve, a housewarming party, a St. Hans Eve, a wedding, a supper party, a baptism, an anniversary and a round birthday.
It is a story about a group of people who struggle with the notion of the perfect relationship, who are forced to reconsider their view of what true love really is.
The film is not playable outside of Norway
| | |
| --- | --- |
| Category: | Feature Film |
| Genre: | Drama, comedy, romance |
| Skuespillere: | Jens Albinus, Norma Omega Mengers Andersen, Leonard Georg Antonakakis, Nadia Auda, Janus Nabil Bakrawi, Magnus Bruun, Victor Skov Dahl Christiansen, Danica Curcic, Ingeborg Duus, Trine Dyrholm, Bilal Irshed's Ensemble, Tilde Maja Frederiksen, Peter Gantzler, Dya Josefine Hauch, Marijana Jankovic, Mille Lehfeldt, Ola Rapace |
| Regi: | May el-Toukhy |
| Produsent: | Caroline Blanco, Peter Bose, Jonas Allen, Christian Potalivo, Marianne Christiensen |
| Foto: | Rasmus Videbæk |
| Manus: | Maren Louise Käehne |
| Country: | Denmark |
| Language: | Danish |

178630