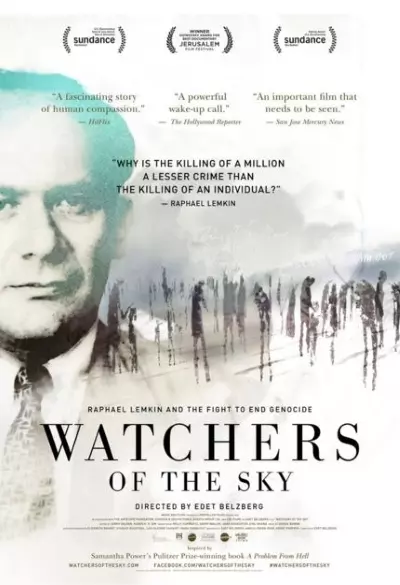 Watchers of the Sky
Watchers of the Sky weave together four stories of remarkable courage, pity and determination as it embarks on a journey to uncover the forgotten life of Raphael Lemkin - the man who invented the word "genocide" and who believed the law could protect the world from such abominations against people.
Inspired by Samantha Power's Pulitzer-winning book, the documentary takes you on a provocative journey from Nuremberg to The Hague, from Bosnia to Darfur, from crime to justice and from apathy to action. The distinctive director and producer Edet Belzberg (Children Underground, The Recruiter) is known for his deep management and elegant storytelling.
Watchers of the Sky connect Lemkin's forgotten legacy to four visionary philanthropists: Samantha Power, United States ambassador to the UN; Luis Moreno Ocampo, Chief Prosecutor of the ICC; Benjamin Ferencz, Nuremberg Prosecutor; and Emmanuel Uwurukundo, UN refugee officer.
The film is not playable outside of Norway