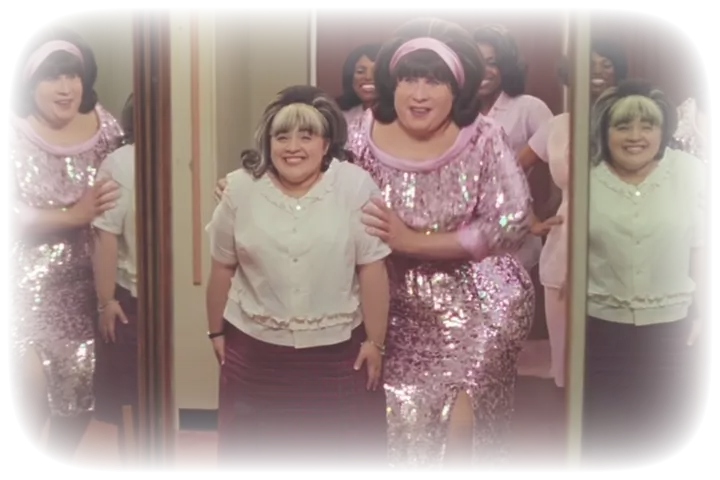 Hairspray
It's 1962, the year of the big changes. Hairspray is a comedy full of music, with John Travolta, Michelle Pfeiffer, Christopher Walken, Nikki Blonsky and Zac Efron among the cast.
Tracy Turnblad (Nikki Blonsky), a big girl with a big hair, and an even bigger heart. Her passion is dancing, and her dream is to perform on "The Corny Collins Show," the city's hipest dance program on television. And Tracy is apparently a suitable participant, except for a small contestant. She doesn't fit. Her large figure has always shielded her from the coolest fashions, something she is constantly reminded of by her lovable - but also overprotective mother Edna (John Travolta). But this doesn't stop Tracy. Because there is one thing this girl knows, is that she was born on the dance floor, she was simply "born to boogie".
Together with her friend Penny (Amanda Bynes) and teenage dream Link Larkin (Zac Efron), she has to stand up for what she believes and show that everything needed to make dreams come true is a little rhythmic sense and a great deal of hairspray!
The film is not playable outside of Norway