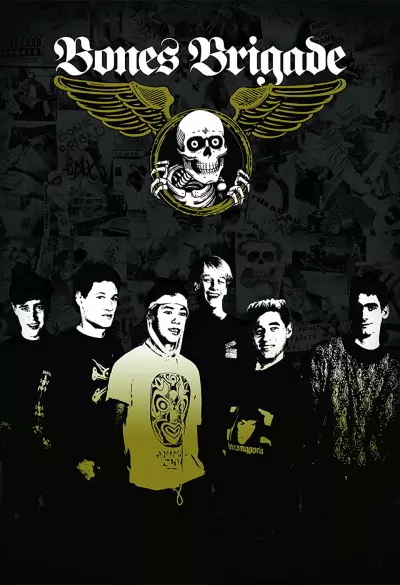 Bones Brigade: An Autobiography
In the early 1980s, the Bones Brigade was formed, a team of skaters who managed to breathe new life into a dying sport and turn it into a billion-dollar industry. Bones Brigade highlighted names such as Tony Hawk, Rodney Mullen and Steve Caballero - young outsiders who, with creativity, passion and boundless talent, became popular cultural supericons for generations to come.
Stacy Peralta - who has previously directed the acclaimed "Dogtown and Z-Boys" - returns to the skate parks to tell how it all began. Bones Brigade: An Autobiography is an action-packed documentary with personal interviews, classic photos and phenomenal skateboarding.
The film is not playable outside of Norway
| | |
| --- | --- |
| Category: | Documentary |
| Genre: | Documentary |
| Director: | Stacy Peralta |
| Producer: | Nadine Brown, Stacy Peralta |
| Starring: | Tony Alva, Steve Caballero, Shepard Fairey, Tommy Guerrero, Ben Harper, Tony Hawk, Christian Hosoi, Mike McGill, Lance Mountain, Rodney Mullen |
| Country: | USA |
| Language: | English |