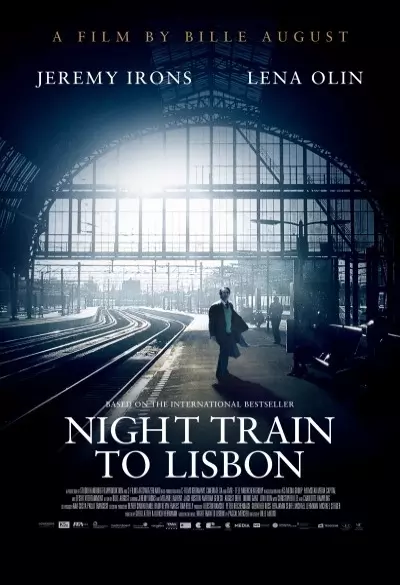 Night Train to Lisbon
Drama from 2013 directed by Bille August and based on the novel Night Train to Lisbon by Pascal Mercier.
Jeremy Irons plays the reserved university professor Raimund Gregorius who, after a chance meeting with a portuguese woman, leaves his buttoned-down life and takes the night train to Lisbon. He brought a book about man, art and life. In Lisbon, Gregorius tries to find the author of the book, Amadeu do Prado. First, he meets Amadeus's sister who does not want to talk to him. Eventually he finds out that Amadeu is dead. He comes in contact with João Eça who, together with Amadeu, was part of the Portuguese resistance movement against Salazar.
The film is not playable outside of Norway
| | |
| --- | --- |
| Category: | Feature Film |
| Genre: | Thriller |
| Actors: | Jeremy Irons, Mélanie Laurent, Jack Huston, Martina Gedeck, Tom Courtenay, August Diehl, Bruno Ganz, Lena Olin, Beatriz Batarda, Marco D'Almeida, Christopher Lee, Charlotte Rampling |
| Author: | Pascal Mercier |
| Director: | Bille August |
| Producer: | Kerstin Ramcke, Peter Reichenbach, Günther Russ |
| Script: | Greg Latter, Ulrich Herrmann |
| Country: | Germany |
| Language: | English |

191990