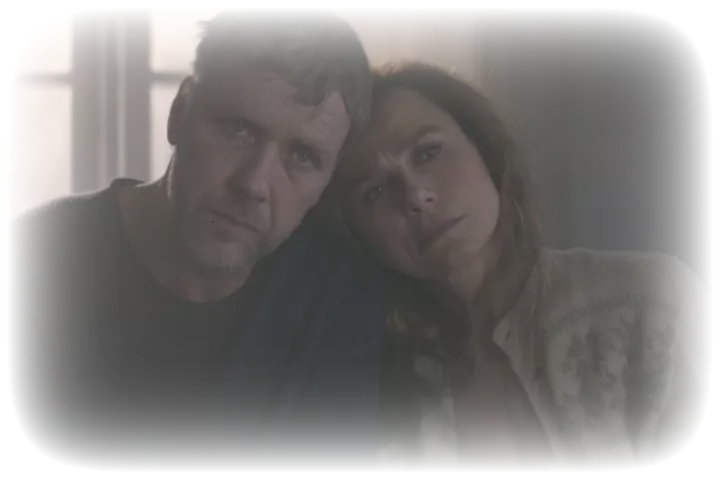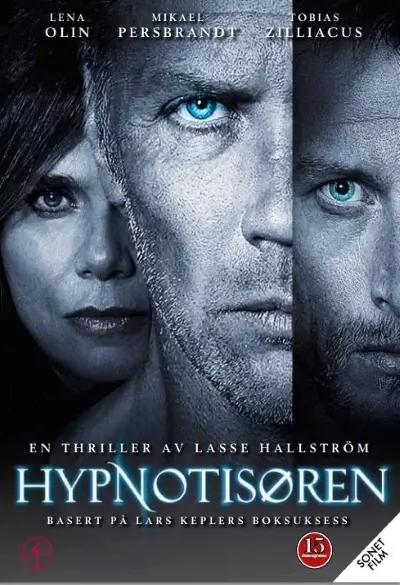 The Hypnotist
Investigator Joona Linna (Tobias Zilliacus) is sitting on a witness who miraculously survived the gruesome slaughter of a family in a townhouse outside Stockholm. The witness, the family's 15-year-old son hovers between life and death, and cannot be questioned by common methods.
At the same time, the family's oldest daughter has disappeared without a trace. Probably someone is looking to exterminate the whole family, and Joona Linna fears that her daughter will be the next victim of the killer. In his fight against the clock, Linna persuades the controversial hypnotist Erik Bark (Mikael Persbrandt) to try to reach the surviving witness through hypnosis. When Erik says yes, he breaks his old promise to never hypnotize again, and a deadly journey into the bottomless darkness of the subconscious is about to begin.
The Hypnotist is based on Lars Kepler's best-selling debut novel from 2009. Later it became known that Kepler was a pseudonym for the author couple Alexander and Alexandra Coelho Ahndoril. The director is Lasse Hallström, one of the few Swedish directors who has achieved international recognition.
The Hypnotist was selected as Sweden's candidate for the Academy Award in 2013.
The film is not playable outside of Norway
| | |
| --- | --- |
| Original title: | Hypnotisören |
| Category: | Feature Film |
| Genre: | Thriller |
| Actors: | Tobias Zilliacus, Mikael Persbrandt, Lena Olin, Helena af Sandeberg, Oscar Pettersson, Anna Azcárate, Jonatan Bökman, Jan Waldekranz, Eva Melander, Göran Thorell, Gustav Levin, Tomas Magnusson, Ulf Eklund, Conny Vakare, Emma Mehonic, Mats Andersson, Simon Mezher |
| Author: | Alexander Ahndoril |
| Director: | Lasse Hallström |
| Producer: | Börje Hansson, Bertil Ohlsson |
| Photo: | Mattias Montero |
| Music: | Oscar Fogelström |
| Script: | Paolo Vacirca |
| Country: | Sweden |
| Language: | Swedish |