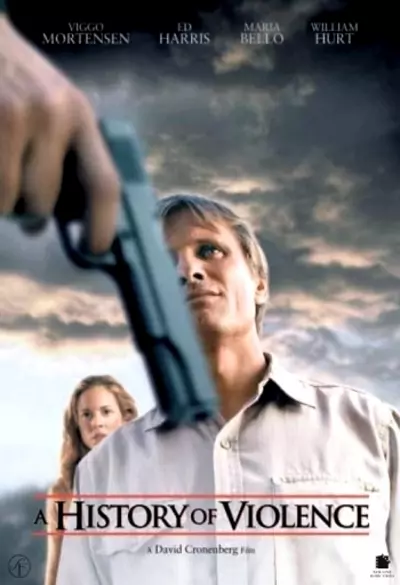 A History of Violence
History of Violence is the Canadian filmmaker's commentary on American culture of violence.
Viggo Mortensen plays the family father and café owner Tom who, overnight, and to his own indignation, becomes a national hero after he alone overpowers two ruthless robbers. He wants to live in peace, but instead gets a hearty visit from a Philadelphia gangster. The stranger thinks he knew Tom by the name of Joey and reminds him of the good old days in Philly.
David Cronenberg, an otherwise experimentally created artist, has this time made a surprisingly conventional film about a classic American nuclear family, which, against his will, is pulled out of his safe and perfect existence and confronted by the world's more gruesome sides.
The film is not playable outside of Norway
| | |
| --- | --- |
| Category: | Feature Film |
| Genre: | Drama, thriller |
| Actors: | Viggo Mortensen, Maria Bello, Ed Harris, William Hurt, Ashton Holmes, Peter MacNeill, Stephen McHattie, Greg Bryk, Kyle Schmid, Sumela Kay |
| Director: | David Cronenberg |
| Producer: | Chris Bender, David Cronenberg, J.C. Spink |
| Music: | Howard Shore |
| Script: | Josh Olson |
| Country: | USA |
| Language: | English |

67438