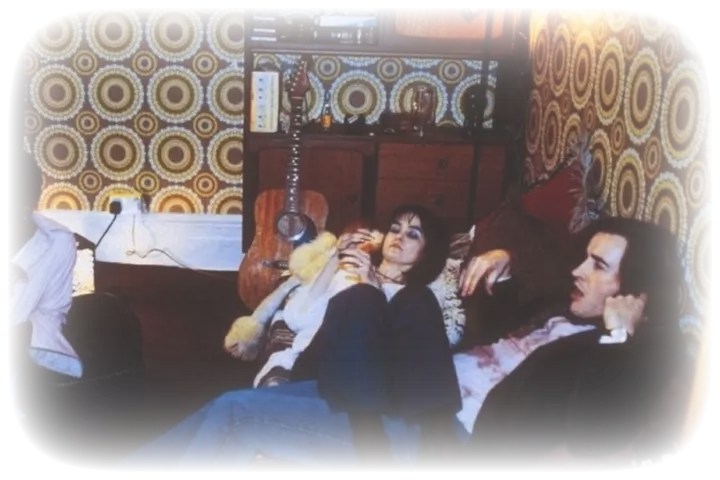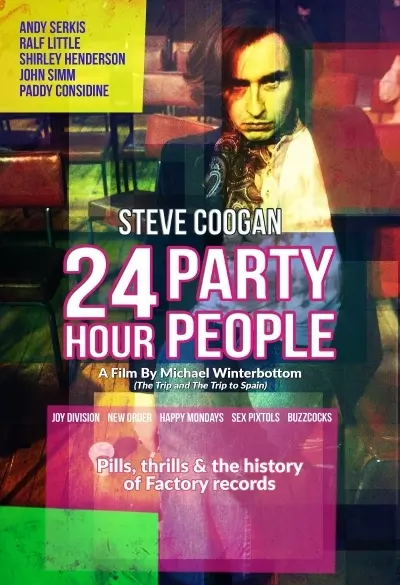 24 Hour Party People
The year is 1976 and Sex Pistols is about to put its indelible bootprint into the abdomen of the music industry. Inspired by the unruly energy that flushed with the punk, record companies emerged that would take care of the rebellion rather than commercialize it. A crazy adventure about music, sex, baptism, special people and the birth of one of the world's most famous clubs.
24 Hour Party People is a comedy about perhaps the most important epoch of music, and the history of Manchester in the seventies up to the early nineties. With original recordings you meet Iggy Pop, Sex Pistols, Siouxie And The Banshees and Happy Mondays to name a few.
The film is not playable outside of Norway
| | |
| --- | --- |
| Category: | Feature Film |
| Genre: | Drama, comedy |
| Actors: | John Thomson, Steve Coogan, John Simm, Sean Harris, Andy Serkis, Danny Cunningham, Paddy Considine, Shirley Henderson, Ralf Little, Chris Coghill, Martin Hancock, Lennie James, Nigel Pivaro |
| Director: | Michael Winterbottom |
| Producer: | Henry Normal, Andrew Eaton |
| Photo: | Robby Müller |
| Music: | New Order |
| Script: | Frank Cottrell Boyce |
| Country: | United Kingdom |
| Language: | English |