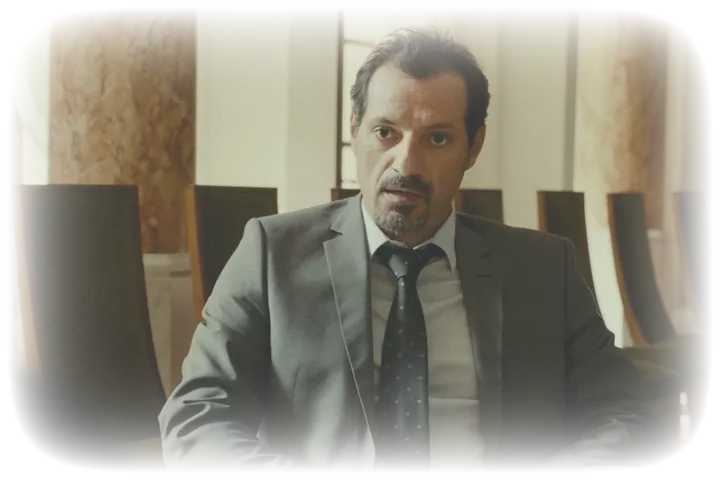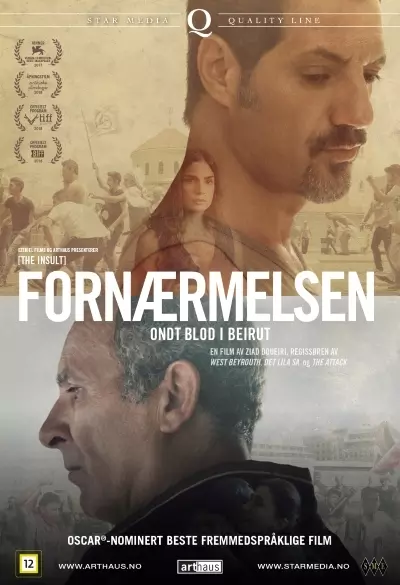 The Insult
A small incident between a Christian Lebanese and a Palestinian refugee is blown up to countless dimensions. Politicians and the press are plunging, and soon a whole nation is involved.
The Insult provides insight into Lebanese history and the inflamed relationship between different cultures, something that makes it current far beyond Lebanon's borders.
The Insult was Oscar-nominated for Best Foreign Language Film. Ziad Doueiri is an outspoken director who often provokes his films and speeches. His previous film The Attack (2012) was banned in many Arab countries. He is also known for his collaboration with Quentin Tarantino, including at Pulp Fiction.
The film is not playable outside of Norway
| | |
| --- | --- |
| Original title: | L'insulte |
| Category: | Feature Film |
| Genre: | Drama |
| Actors: | Adel Karam, Camille Salameh, Kamel El Basha, Diamand Bou Abboud, Rita Hayek |
| Director: | Ziad Doueiri |
| Producer: | Rachid Bouchareb, Jean Bréhat, Charles S. Cohen, Julie Gayet, Antoun Sehnaoui, Nadia Turincev |
| Photo: | Tommaso Fiorilli |
| Music: | Éric Neveux |
| Country: | Belgium, France, USA, Cyprus, Lebanon |
| Language: | Arabic |