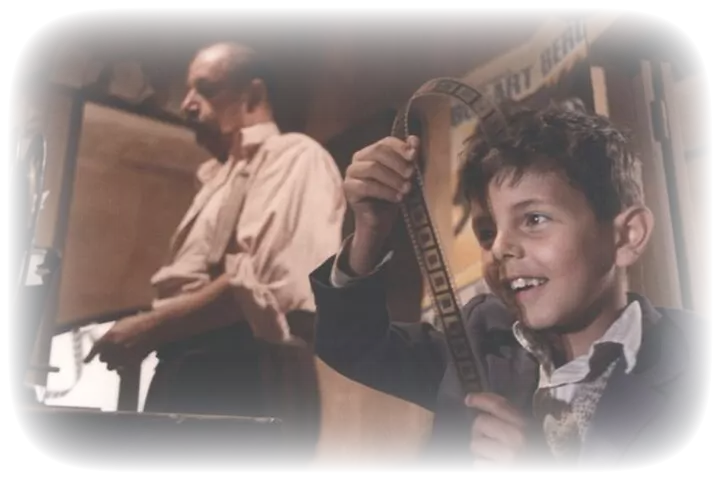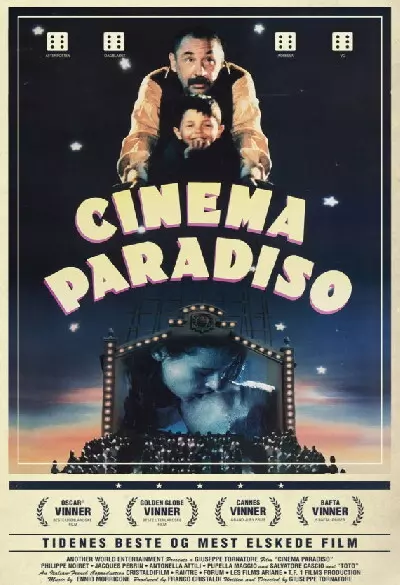 Cinema Paradiso
The Italian Oscar winner and many people's favorite film, about the little Sicilian boy who becomes a cinema engineer. Full of warmth, humor and love, it grabs you ... and never lets you go.
The successful director Salvatore Di Vita hears that his childhood friend Alfredo is dead, and memories are flowing. Salvatore imagines the cinema Paradiso where the machinist Alfredo ruled in solitary majesty. When Alfredo became blind in a fire, Salvatore took over his duties and a deep friendship arose between them. But Paradiso was shut down and Salvatore left his hometown with the promise of never returning. Despite the promise, Toto returns to attend Alfredo's funeral.
Cinema Paradiso triumphed worldwide in 1989, and in addition to the Oscar for best foreign film, was awarded the jury's special prize at Cannes and "Gledessprederen" during the film festival in Haugesund.
The film is not playable outside of Norway