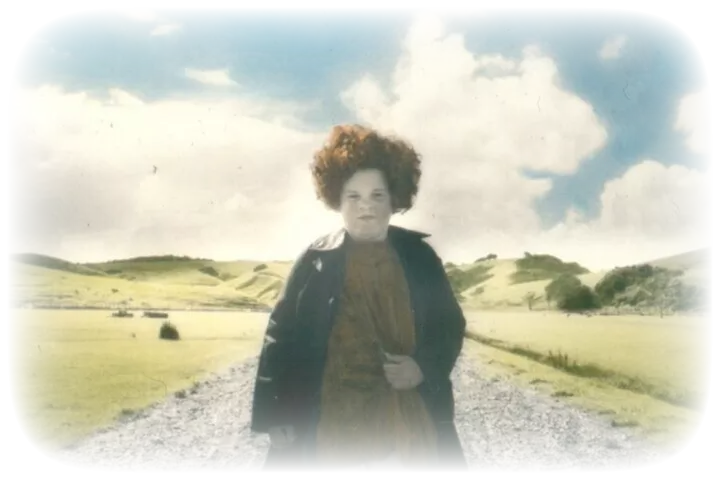 An angel at my table
The film is based on the self-biographies of Janet Frame, New Zealand's most famous author and poet. An obsessive tale of a troubled girl who is diagnosed as schizophrenic and spends years in institutions before her breakthrough.
In An Angel at My Table, Jane Campion tells the story of Janet's life, as she described it in her autobiography. As a child, Janet was relatively shy and vulnerable, which made her feel alone. The problems did not disappear as she grew older, and she developed a social fear that became more and more inhibitory. When she is misdiagnosed as schizophrenic, it is the start of a long institutional stay. While this stay makes her lose several years of her life, this is also when she realizes that all she wants and needs to do is write.
An angel at my table is much more than a tragic hospital portrayal or the story of a misunderstood genius; it is a colorful, enthralling tale of a person totally out of the ordinary, trying to get closer to an understanding of their own identity.
The film is not playable outside of Norway
| | |
| --- | --- |
| Category: | Feature Film |
| Genre: | Drama |
| Actors: | Kerry Fox, Alexia Keogh, Karen Fergusson, Iris Churn, K.J. Wilson, Melina Bernecker, Glynis Angell, Sarah Smuts-Kennedy, Colin McColl, Martyn Sanderson |
| Author: | Janet Frame |
| Director: | Jane Campion |
| Producer: | Bridget Ikin |
| Photo: | Stuart Dryburgh |
| Music: | Don McGlashan |
| Script: | Laura Jones |
| Country: | Australia, New Zealand |
| Language: | English |