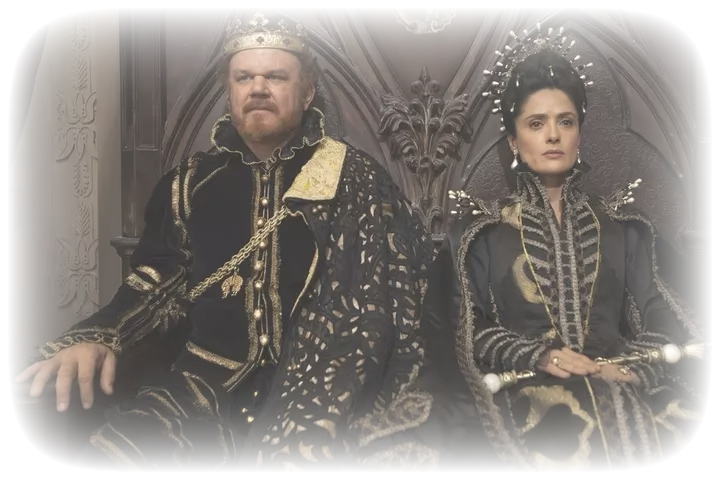 Tale of Tales
Trolls, albino princes, terrifying sea monsters, acrobats and courtesans are all protagonists in Matteo Garrones (Gomorrah) vulgar and visual adventure Tale of Tales.
Salma Hayek plays the Queen of Longtrellis who wants a child at all costs. Her husband (John C. Reilly) is ready to do whatever it takes to fulfill this desire. You will be presented with three kingdoms and three stories of obsession in this magnificent fantasy adventure.
Tale of tales gives you the adventures you certainly didn't hear from mom on the bedside. The stories are based on the adventures and legends of the 17th century, and focus on the violence and the bizarre characters that often belong to the folk tales.
The film is not playable outside of Norway
| | |
| --- | --- |
| Original title: | Il racconto dei racconti |
| Category: | Feature Film |
| Genre: | Drama, adventure, romance |
| Actors: | Salma Hayek, Vincent Cassel, John C. Reilly, Toby Jones, Shirley Henderson, Hayley Carmichael, Bebe Cave, Christian Lees, Jonah Lees, Stacy Martin, Guillaume Delaunay, Kathryn Hunter, Jessie Cave |
| Director: | Matteo Garrone |
| Producer: | Matteo Garrone, Jeremy Thomas, Alessio Lazzareschi |
| Company: | 1 Distribution, Le Pacte, Rai Cinema |
| Photo: | Peter Suschitzky |
| Music: | Alexandre Desplat |
| Script: | Edoardo Albinati |
| Country: | France, Italy, United Kingdom |
| Language: | English |