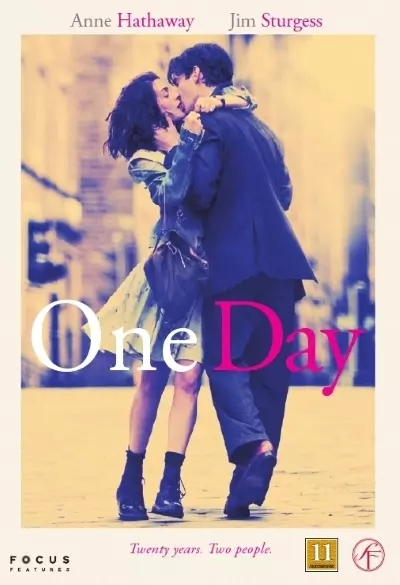 One Day
20 years. Two people. One Day is an American romantic drama starring Anne Hathaway, Jim Sturgess and Patricia Clarkson.
After only one day together, on July 15, 1988, the day of graduation with graduation ceremony, Emma (Anne Hathaway) and Dexter (Jim Sturgess) embark on what will become a lifelong friendship. She is an ambitious and principled girl of the working class, with a goal of making the earth a better place to live. He is the rich charm, for Dexter is the earth one place to play for success.
Throughout the next two decades of Emma and Dexter's life, we gain insight into important moments in their friendship, set on stage on a series of July 15 days the two experience, either alone or together. The two go through good times and tough battles, hopes and lost opportunities, laughter and tears. Somewhere on their joint journey it dawns on both of them that they have always been looking for it, right there in front of them. They find the answer in one day, back in 1988.
The film is not playable outside of Norway