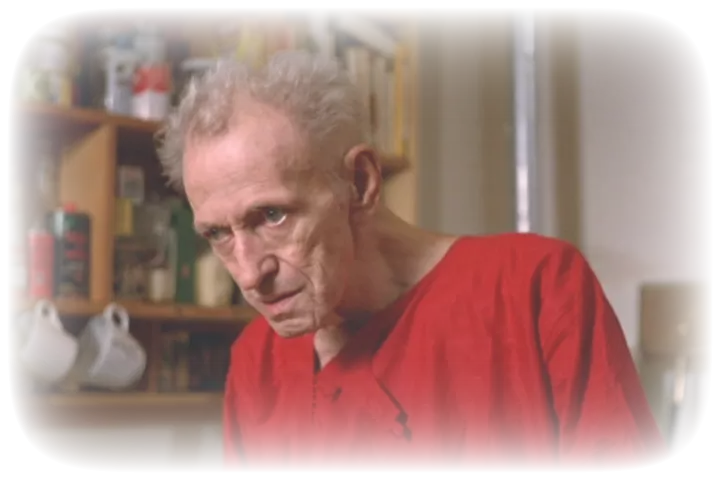 Lightning Over Water
Lightning Over Water is a penetrating and moving documentary about the last days of the American cult director Nicholas Ray. Ray was best known for the film Rebel Without a Cause. "I knew he wanted to work, to die while he worked," says Wim Wenders in the film. And through his work with Wenders and the crew, Ray transformed his death into a collaborative project and a work of art. He reflects on the achievements, defeats and compromises of his life, and reminisces about Joan Crawford, James Dean and the many other Hollywood stars who were in his films.
Although he slowly died of cancer, Ray chose not to go to a hospice or fade away in a nursing home. He was in his modest loft in New York, surrounded by his closest friends - a stark contrast to the luxury he enjoyed in his Hollywood years.
The film is lovingly put together by Wenders, whose great respect for Ray is visible in every single picture.
The film is not playable outside of Norway
| | |
| --- | --- |
| Original title: | Nick's film - Lightning Over Water |
| Category: | Documentary |
| Genre: | Documentary |
| Director: | Nicholas Ray, Wim Wenders |
| Producer: | Renée Gundelach, Pierre Cottrell, Chris Sievernich |
| Script: | Nicholas Ray, Wim Wenders |
| Starring: | Gerry Bamman, Ronee Blakley, Pierre Cottrell, Stefan Czapsky, Mitch Dubin, Tom Farrell, Becky Johnston, Tom Kaufman, Pat Kirck, Edward Lachman, Martin Müller, Craig Nelson, Nicholas Ray, Susan Ray, Timothy Ray, Martin Schäfer, Chris Sievernich, Wim Wenders |
| Country: | Sweden, Germany |
| Language: | English |