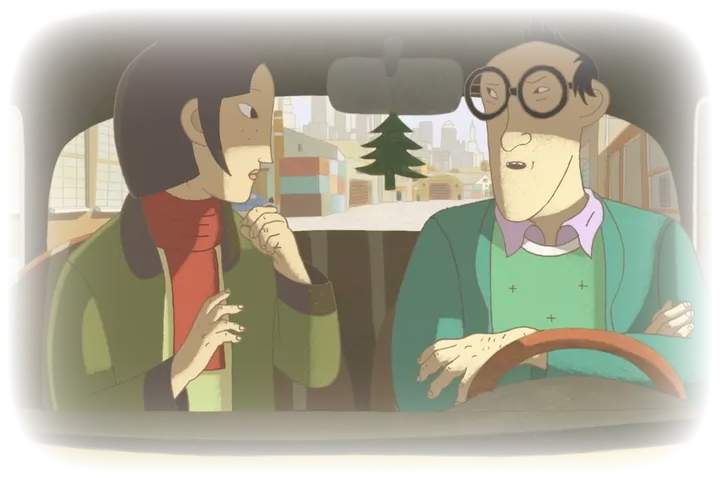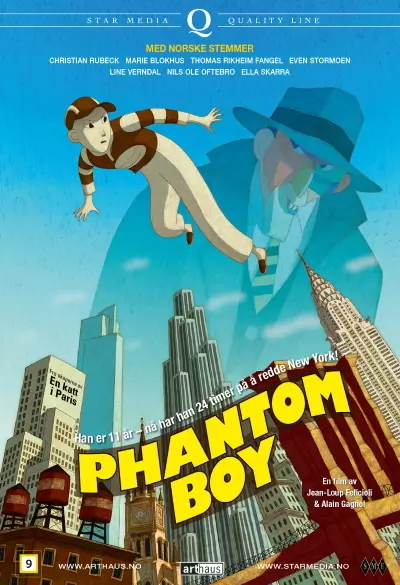 Phantom Boy
While police officer Alex is out on a mission, he is injured by a mysterious man with a hat. At the hospital, chained to a wheelchair, he meets 11-year-old Leo.
Leo can do something very special: he can leave his own body. He can fly, walk through walls and be completely invisible, just like a ghost! Together with Leo, Alex can continue the hunt for the man who threatens the city, and save it from perishing. Can they handle it?
From the creators of A Cat in Paris is now a new thriller for young and old. The evocative drawings of New York's famous skyline make the Phantom Boy a great experience for adults as well. The film is launched with Norwegian voices.
The film is not playable outside of Norway