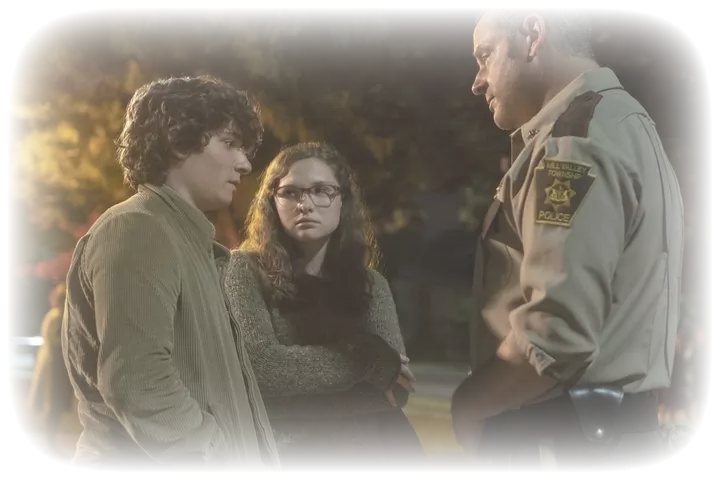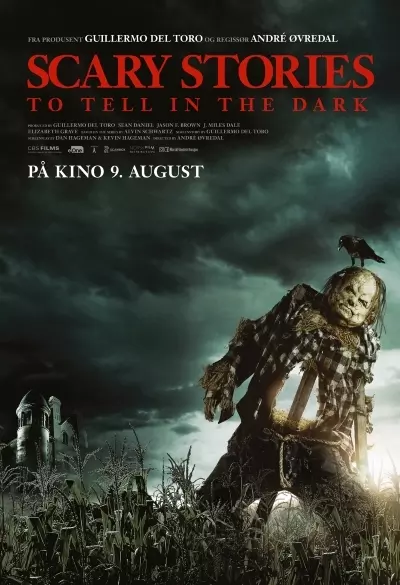 Scary Stories to Tell in the Dark
The year is 1968 and the winds of change are blowing in the US, but in the small town of Mill Valley everything seems to be as usual - on the surface. The dark secret of the town is the abandoned Bellow family home where the young Sarah years ago wrote eerie stories of horrific deaths.
On Halloween, a group of teenagers enter the ghost house and find Sarah Bellow's book. They find their own names are in it, and realize that everyone mentioned in the book is going to face a painful death. Can they save their own lives by solving the enigmatic Sarah's mystery?
Scary Stories to Tell in the Dark is directed by André Øvredal (The Troll Hunter, The Autopsy of Jane Doe) and produced by Guillermo Del Toro (The Shape of Water, Pans Labyrinth).
The film is not playable outside of Norway
| | |
| --- | --- |
| Category: | Feature Film |
| Genre: | Horror |
| Actors: | Zoe Colletti, Michael Garza, Austin Zajur, Dean Norris, Gil Bellows, Gabriel Rush |
| Director: | André Øvredal |
| Producer: | Guillermo del Toro, Jason F. Brown |
| Script: | Marcus Dunstan, Dan Hageman, Kevin Hageman, Patrick Melton, Alvin Schwartz, Guillermo del Toro |
| Country: | Canada, Hong Kong, USA |
| Language: | English |