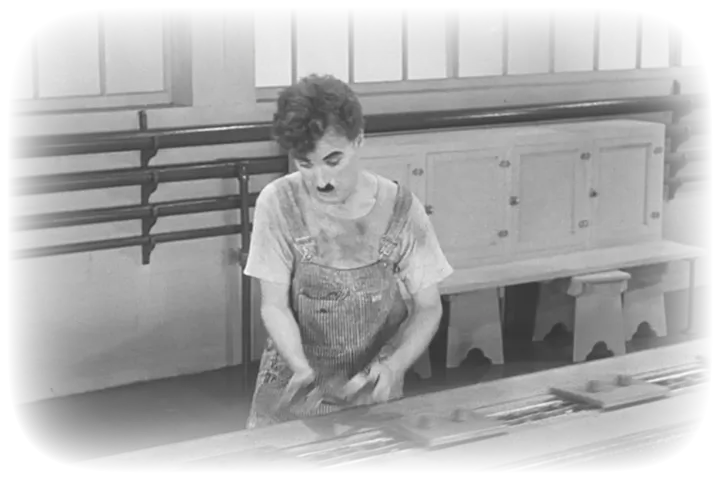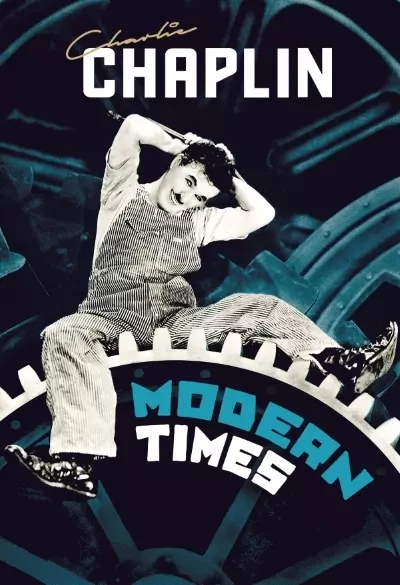 Modern Times
The small striker does not fit anywhere in the modern society. Every time he shows signs of humanity, he ends up in prison. He fails to act like a machine in the factory, and when he helpfully picks up a red flag from a truck, he is taken to be communist leader, and again goes straight to prison.
This classic from one of the greatest filmmakers of all time is a kick against the growing industrialization and oppression of the working class.
Modern times is not a silent film, but contains almost no replicas. Chaplin harnessed the potential of sound film in the service of music and sound effects.
The film is not playable outside of Norway
| | |
| --- | --- |
| Category: | Feature Film |
| Genre: | Drama, comedy |
| Actors: | Charles Chaplin, Paulette Goddard, Henry Bergman, Chester Conklin, Allan Garcia, Lloyd Ingraham, Louis Natheaux, John Rand, Tiny Sandford, Hank Mann, Mira McKinney, Cecil Reynolds, Stanley Blystone, Sam Stein, Juana Sutton, Jack Low, Richard Alexander, Heinie Conklin, Walter James |
| Director: | Charles Chaplin |
| Producer: | Charles Chaplin |
| Company: | Charles Chaplin - UA |
| Photo: | Rollie Totheroh |
| Music: | Charles Chaplin |
| Country: | USA |
| Language: | English |